Main content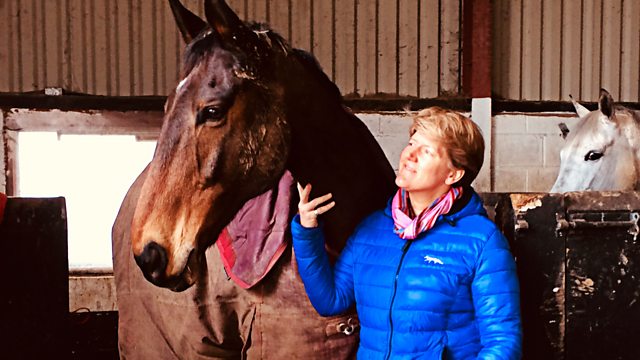 Spies, bribes and poison. Clare Balding visits a newborn foal in Newmarket, potentially a champion racehorse, to delve into the colourful history of the Sport of Kings.
Spies, bribes and poison. Horse racing has a long and varied history full of colourful characters, politics, scandal and fancy hats. Thoroughbred race horses can all be traced back to three original blood lines. Their descendants are at the centre of a sport and industry worth billions of pounds yet have, for centuries, been shrouded in mystery. What makes the perfect racehorse? Genes, training, jockeys?
As a former jockey from a horse racing family, Clare Balding is fascinated by thoroughbreds. She heads to Newmarket to meet a newborn racehorse foal at Stanley House Stud. Hopes are resting on this four day-old that she will follow in her parents' purebred hoofsteps. Clare discusses her provenance, and the strict rules and specific techniques of thoroughbred breeding, with stud groom Marco Palozzi. In the paddock, she also meets champion Ouija Board and some of her many offspring.
Racing started as a training exercise to swell the ranks of the King's cavalry, developing as a gentleman's contest. Scandalous from the start, it was one of the earliest regulated sports. At the Museum of Horseracing and Sporting Art, Chris Garibaldi shows Clare intriguing artefacts from racing history. These include quasi-religious relics made of the hooves and hides of former winners. Champions of the track were also preserved as ashtrays and book binding.
Outside racing, sophisticated genetic breeding techniques are rapidly becoming the norm. Will the same happen inside the sport? Clare visits the renowned Newmarket Equine Hospital where director David Dugdale and surgeon Ian Wright discuss what veterinary science promises for racehorses of the future.
Producer: Lucy Dichmont
A Testbed production for BBC Radio 4.