Main content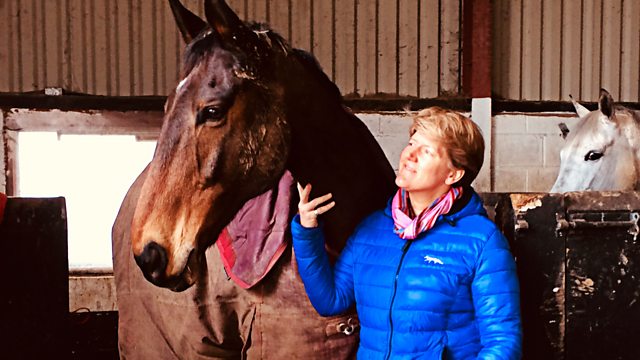 Clare Balding visits the King's Troop to see modern warhorses in training. Do these raw recruits still have a place in a 21st-century military?
Clare Balding visits the King's Troop at their Woolwich Barracks. She meets the army horses of 2018 and watches five new recruits being put through their somewhat painful basic training to prepare for Trooping the Colour, state funerals, parades and spectacle.
Equine instructor Martin Dennis tells Clare about the training undergone by horses like Jeff to face the challenges of a military horse - it's no longer about bombs and guns, but potentially hostile crowds, like those at Margret Thatcher's funeral. In the barracks, Clare discusses with Captain Gregory Flynn the future of the horse in a modern British Army.
"A horse, a horse, my Kingdom for a horse!" The oft quoted line from Shakespeare's Richard III sums up perfectly the importance of horses to the success or failure of wars until the late-20th century. From the Mogul campaigns on the Central European Steppes to the Second World War, military experts like Professor Phillip Sabin from Kings College London have argued that wars have been won and lost by horse power.
Clare visits Professor Sabin to discuss the extraordinary role that horses have played, and continue to play, in international warfare. More horses were involved in World War Two than the First World War, they were vital to the Korean War and the British Army used horses in Afghanistan until 2001.
Producer: Lucy Dichmont
A Testbed production for BBC Radio 4.