Main content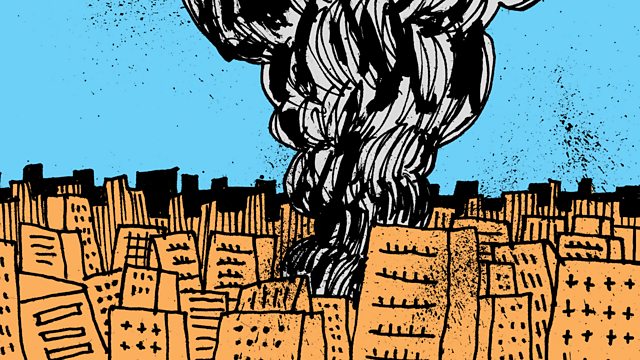 Dangerous Places
Composer Errollyn Wallen meets people making art, music, poetry and theatre in places of conflict around the world. What does it mean to make art in dangerous places?
Composer Errollyn Wallen meets some of the artists working in places of conflict, violence and oppression around the world. She hears their personal testimonies and explores why art and music, poetry and drama can sometimes flourish in times and locations of danger and violence.
What use is art in a warzone, and what can these individuals and their work tell artists in more peaceful places about making art that helps us question and communicate?
Cartoonist and free improvisational trumpeter Mazen Kerbaj talks about his work during the 2006 Lebanon war and the problem of exoticising art from warzones. Journalist and poet Bejan Matur describes how living as a Kurd in southeastern Turkey has shaped her work. Actor and educator Ahmed Tobasi explains how Jenin's Freedom Theatre changed his life, and Mustafa Staiti discusses his work as artistic director of the city's new Fragments Theatre. Composer Matti Kovler explores the impact of his experiences in the Israeli Defence Forces during the Second Intifada.
Featuring music from Mazen Kerbaj and Richard Scott, The Orchestra of Syrian Musicians, AWA, Matti Kovler, Rotem Sherman and Suna Alan.
Image courtesy of Mazen Kerbaj.
Producer: Michael Umney
A Resonance production for BBC Radio 4.
Last on