Main content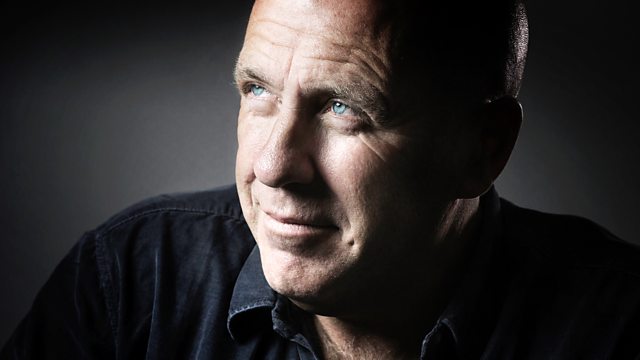 Richard Flanagan
Michael Berkeley's guest is Tasmanian writer Richard Flanagan, with choices of music including Arvo Part, Miles Davis and Jane Birkin.
Richard Flanagan first came to worldwide attention in 2001 with one of the most original titles ever: "Gould's Book of Fish, a Novel in Twelve Fish". It was his third novel, the story of a 19th-century forger sentenced to hard labour off the coast of Van Diemen's Land. Van Diemen's Land, or Tasmania as it's now called, is where Flanagan was brought up, and still lives and writes, publishing every few years a novel that is extraordinarily thought-provoking and original - and very different from all the books before.
His last novel, The Narrow Road to the Deep North, about the Death Railway in Burma, won the Booker Prize. Four years on, his new novel First Person is the story of a conman, and it's based on an extraordinary experience of his own. Flanagan dreamed of being a writer but was working as a builder's labourer when he suddenly got a commission: to write the life story of a notorious conman who was facing jail. They spent three weeks together shut up in a publisher's office, and it was frightening to be incarcerated with such a violent murderer. After three weeks the man shot himself, but for Flanagan that trauma was just the beginning of the story - he then had to recreate the criminal's life on the page, making it all up.
Flanagan talks to Michael Berkeley about a life lived on the edge, in the wild beauty of Tasmania, and about his admiration for those who live outside the cultural mainstream, often lone voices of dissent. His music choices reflect this: the Polish Australian composer Cezary Skubiszewski, Arvo Part, John Field, Von Westoff, and Jane Birkin.
Produced by Elizabeth Burke
A Loftus production for BBC Radio 3.
Six mind-expanding music podcasts to download in 2019
Archive Unlocked: Two Decades of Private Passions