Main content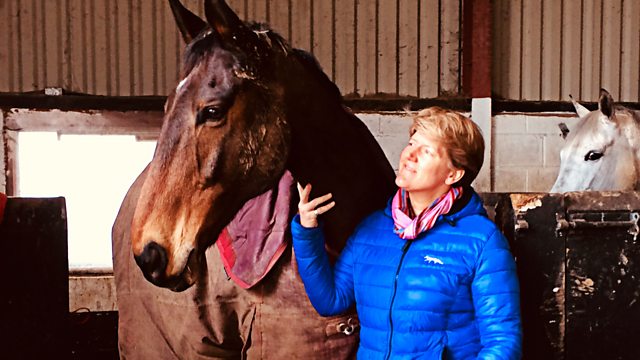 Clare Balding on the equine journey from front line to front row attraction. How the tradition of battlefield training eventually made the horse a star of stage and screen.
Clare Balding meets Prince. This beautiful black stallion is a lead equine actor, a major star of big and small screen. You might recognise him as Wonderwoman's mount, from The Crown, or as Jon Snow's steed from Game of Thrones.
Prince has also helped teach many a Hollywood A-lister to feel at home in his saddle, as Camilla Naprous, trainer and stunt rider explains. Clare also watches another star go through his paces - Doctor is one of the Lloyd's bank horses.
Whether in Olympics dressage, film and TV or live theatre, performing horses are big business and have been for centuries. But what is the allure of equine performance and where does the history of the performing horse begin?
Clare meets historian Lucy Worsley in Kensington Palace to explore how the moves on the riding school and film set can be traced back to medieval battlegrounds and the demonstration of regal power in the 17th century. For royal Europeans, ménage or horse dancing could be the secret to retaining your crown and your kingdom.
Producer: Lucy Dichmont
A Testbed production for BBC Radio 4.