Main content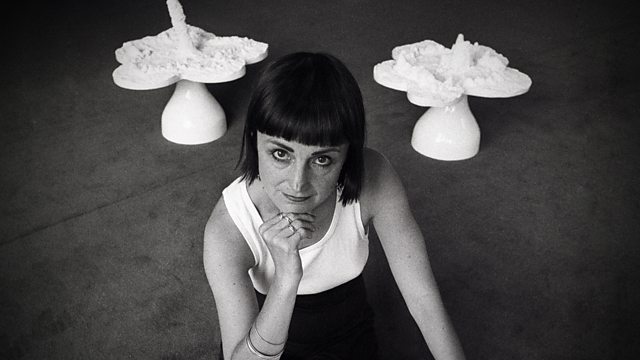 Iwona Blazwick, director of Whitechapel Gallery, profiles installation artist and photographer Helen Chadwick, whose self-portraits interrogated the frailty of the human body.
Iwona Blazwick, director of Whitechapel Gallery in London, continues the series exploring overlooked visual artists from the 20th century.
Born in Croydon in 1953 and settling in a squat in Hackney, Helen Chadwick with her distinctive pulp-fiction bob and deep Croydon laugh was a loved and admired character in the London art scene of the 1980s and 90s. Chadwick interrogated the frailty of the human body, especially her own, in her photographs. She crafted sculptures out of food compost and cast imprints of urine in snow and chocolate, intending her work to provoke disgust and desire simultaneously. Chadwick died suddenly of a heart attack at 42 years old. Her influential style can be seen today in the Young British Artists she taught and inspired, but her own name has faded into relative obscurity.
Contributors include gallerist Maureen Paley and artists Pete Smith and Cathy de Monchaux. With audio recordings from the British Library Sound Archive.
The series features artists selected by three curators from different backgrounds - Iwona Blazwick (Director of the Whitechapel Gallery), Hans Ulrich Obrist (Artistic Director of the Serpentine Galleries) and Naomi Beckwith (Curator at the Museum of Contemporary Art, Chicago). Told broadly chronologically with inter-changing presenters, the series explores why these artists have been obscured and why some are now being reinstated into the 20th century artistic canon.
Presenter: Iwona Blazwick
Producer: Olivia Humphreys
Researcher: Jessie Lawson
Executive Producer: Joby Waldman
A Reduced Listening Production for BBC Radio 4
Image (c) Kippa Matthews, Courtesy of Richard Saltoun Gallery.
Credits
| Role | Contributor |
| --- | --- |
| Presenter | Iwona Blazwick |
| Producer | Olivia Humphreys |