Main content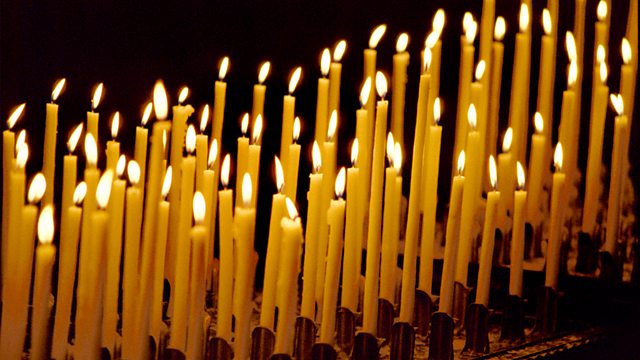 28/02/2018
A reading and a reflection to start the day, with the Reverend Mary Stallard, director of the St Giles Religious Education Centre, Wrexham.
Script:
Good morning. One of the privileges of being a school chaplain is that I get to witness some amazing moments of learning.
Each year I organise sessions on bereavement for groups of teenagers. Because it can be a sensitive subject we have two adults running these lessons.  I was nervous about asking for assistance from one staff-member as she's been grieving herself recently. But I wondered if by avoiding talking about her grief, was I denying her an opportunity to engage with it? So, I asked her for help, giving her space to say no. And she generously agreed.
During one of the lessons I noticed her speaking to a boy who'd become upset, apparently a family friend had died recently, but he didn't like to think about it in case he cried in front of his mates. That teacher spent time with him giving him space to grieve.
A short time later she gently told the class about her own bereavement. Without losing control she allowed her sorrow to well up within her and her eyes to fill with tears. She explained how upset it made her to think about the person who'd died, but she said that she knew her tears were good because they're a sign of love and a natural part of the pain of loss.
It was one of those moments when the class fell totally still, every pupil listened to what she said with complete attention. For me That teacher, in her willingness to make herself vulnerable, showed the kind of costly love that's at the heart of this season of Lent, when Christians recall Christ' willingness to suffer for others and themselves seek to grow in generous love.
Suffering God, give us grace to face up to all the emotions of our lives, help us to be open and sensitive in our sharing, that we might help others face their pain and to know that they're never alone. Amen.