Main content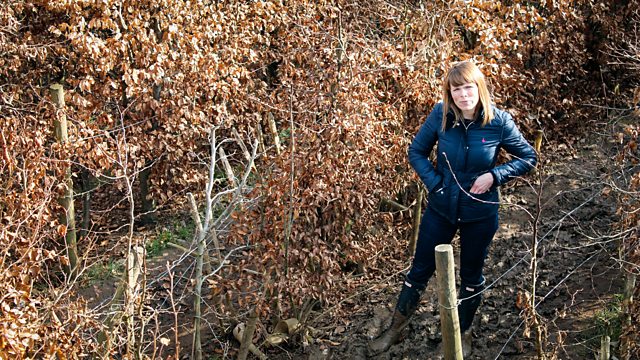 Welsh consumer magazine. Rachel Treadaway-Williams meets Welsh holidaymakers who say they were let down and left out of pocket by a timeshare release company.
Rachel Treadaway-Williams meets Welsh holidaymakers who say they were let down and left out of pocket by a timeshare release company. Omar Hamdi investigates cryptocurrencies, meeting people who've invested in the latest financial trend and exploring the possible risks. And how much can you rely on your travel insurance? Lucy Owen meets one angry viewer who's been left out of pocket after being injured at her holiday hotel.
Holiday insurance disappointment
Last summer, health care assistant Christine Crees celebrated her 50th birthday and her partner's gift was a trip to Thailand. But the dream holiday was marred when she injured herself and is now struggling to claim on her insurance.
The special present was from partner Gary and the details were kept a secret until they arrived at the airport on December 29th, 2017.
The couple felt confident that their trip was in safe hands – as Christine has 5 star travel insurance through her Natwest Gold bank account, for which she pays nineteen pounds a month.
Christine was all set for a relaxing fortnight of beaches, Thai food, cocktails and above all – pampering at the five star hotel, The Royal Cliff Grand Hotel in Pattaya.
They celebrated New Year in style and their first week in Thailand was idyllic. But the smiles didn't last.
Christine explained: "That morning I decided to stay by the pool I just sunbathed for an hour or two and then went into the Jacuzzi. All of a sudden I felt this suction on my right ankle."
Her heel had been pulled into a water outlet by the hot tub pump.
"I tried to move my ankle but I couldn't it was just stuck tight in the hole and I was just screaming and crying," she added.
After several minutes of struggling, help arrived – and Christine was taken to a local hospital. She received pain relief and a cold compress was applied. The hospital costs came to more than sixty pounds
But Christine was more upset by the impact it had on the rest of her holiday, as she couldn't walk far.
Christine says she was shocked when a staff member told her that the problem was already known to the hotel. She claims she was told the missing suction cap had been reported three days earlier.
When Christine got home, she set about making an insurance claim.
But Natwest referred her case to a solicitor who said that under Thai law, a claim for compensation was unlikely to succeed, so wasn't worth pursuing.
Christine disagrees – especially as the Thai hotel had emailed her, asking for more details of her claim.
Christine added: "I just think it's disgusting that you pay this money every month and you never miss a payment and the insurance won't pay out."
The bank told us they accepted her claim for legal expenses - but because the appointed solicitors felt it wasn't likely to succeed, they were 'unable' to take it further.
Escaping your timeshare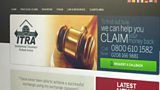 Susan Huyton, a vicar, and her husband David, from the village of Bangor-on-Dee, near Wrexham, were talked into buying a timeshare for £13,000 while on holiday in Florida nearly three years ago.
Susan said: "I thought perhaps we could get a cruise, but it turned out that the price they were quoting for the cruise, alongside our points, was almost as expensive as we would have paid just booking direct, and that was when we started to smell a rat.."
The couple were paying an annual fee of around £700 for something they say they couldn't use and when they tried to get out of the deal, the company behind the timeshare wouldn't help.
Desperate to escape their contract, they started searching for help and found a company called ITRA – or International Timeshare Refund Action. They visited their representative in Chester who told them they could get rid of their timeshare in a matter of months. There'd be compensation, too, for the way it had been sold to them. They were told to expect a pay-out of more than £26,000 and all they had to do was pay a refundable fee of just over £7,500, which they did.
David remembers being told that they would have their money back within 26 weeks. Sadly getting out of their timeshare contract didn't turn out to be that easy. More than a year went by and the couple felt ITRA weren't making real progress. When Susan and David finally asked for their money back, ITRA refused.
This wasn't the only time an ITRA representative had made big claims to potential customers in return for up-front fees.
Michael Wishart, from St Athan near Barry had a similar experience. He paid ITRA £5,000 to get rid of his timeshare in Spain and they told him he could be due a pay-out of up to £25,000. Michael paid the money and didn't hear anything from ITRA. When he phoned he was told his message would be passed on or line was dead. In the end, Michael managed to get out of his timeshare contract himself and only got the money he'd paid ITRA back through his credit card company.
ITRA have a chequered history. Five years ago the Insolvency Service shut down a series of companies associated with them. A court heard that people had gone to presentations with ITRA expecting help to get out of timeshares but instead had been subjected to a hard-sell for a holiday club called Club Class, with fees of up to £15,000.
It's all very different from ITRA's claims to be able to help people dispose of their timeshares. And instead of getting compensation, some customers have even ended up in deeper financial trouble.
Susan and David Huyton are now wondering whether court action could help them get their money back from ITRA.
When X-Ray contacted ITRA, they denied any wrongdoing. They claim that in the last two years they've recovered more than a quarter of a million pounds in compensation and have helped almost two thousand people to get rid of their timeshares.
Credits
| Role | Contributor |
| --- | --- |
| Presenter | Lucy Owen |
| Presenter | Omar Hamdi |
| Reporter | Rachel Treadaway-Williams |
| Series Producer | Joanne Dunscombe |