Main content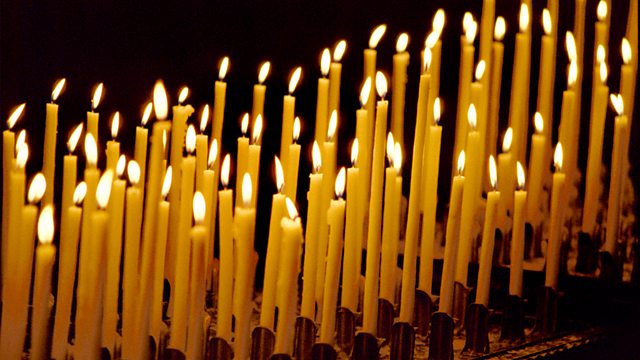 26/02/2018
A reading and a reflection to start the day, with the Reverend Mary Stallard, director of the St Giles Religious Education Centre, Wrexham.
Script:
Good morning. Some people have a gift for finding a purpose in situations of disappointment….I tend to get frustrated when things go wrong, but I was inspired recently by the grace of a parishioner who showed me a much  better way to deal with life's setbacks.
During the recent snowy weather, I'd heard that Shirley was poorly so I called at her house to see her. She told me about her chronic heart-condition. She also had a problem with her leg that she was struggling to manage at home. Shirley wasn't scared of dying but the one thing she dreaded was going into hospital. It was a difficult situation because it was obvious that Shirley would have to face her fear.
She eventually consented to be admitted and I visited her a few days later still wondering whether I'd been right to urge her to go there. I was worried she'd be unhappy or that her health might have deteriorated. But I found her wreathed in smiles and grateful for her treatment. She said, "I'm so glad to be here, God has a job for me in this place". She told me how she'd noticed another woman on her ward who was desperately ill and how her relatives had been upset when they'd come to visit. Shirley didn't know if they had a religious faith themselves and didn't want to impose her beliefs upon them, but she'd quietly remembered them in her prayers.
I was touched by her generosity of spirit and by the fact that even in her personal difficulty she'd reached out seeking to help others.
God of purpose, thank you that you speak to us through the joys and even the sorrows of our lives. Help us in times of disappointment to see beyond our own fear. Enable us to notice the things that we can do, rather than to dwell on the things we dread. And thank you for those who show us the delight that comes from serving others. Amen.