Main content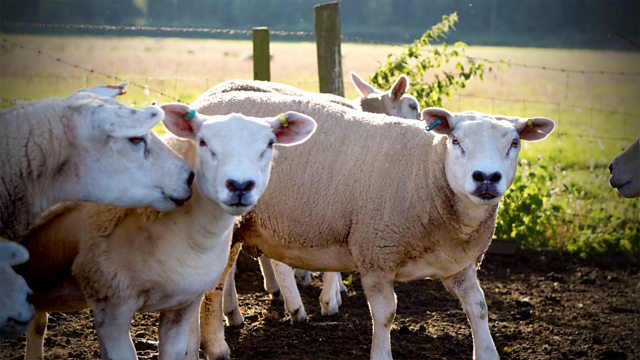 09/03/2018
Clarrie attempts to calm the waters, and Ruth finds herself frozen out.
Jennifer's worried about the children; it seems all of them are suffering as a result of this contamination. Kate calls to tell Brian exactly who's to blame for Spiritual Home's looming decline. Brian suggests that Jennifer calls Kate back after he put the phone down on her. Jennifer thinks they really need to come clean with the children now but Brian is convinced that everything will turn out well in the end. She just needs to trust him.
Ruth's calls at Home Farm again and she's not going to be fobbed off by Brian for a second time. Ruth explains that she's only looking out for Ruairi's interests as he asked her to do, but it's difficult when Brian is shutting her out. Brian's position remains firm though - Home Farm is a solid business and it's not going anywhere.
Clarrie thinks that Ruth has a point when she suggests getting Joe and Will in a room together to talk.
Clarrie engineers a meeting for them and when they do talk they reconcile. For the first time Will let's his anger be replaced by grief. Will confides to Joe that he is worried Poppy will forget Nic. Joe reminds him that Nic was a saint and that they won't let Poppy of anyone else forget it.
Credits
| Role | Contributor |
| --- | --- |
| Writer | Naylah Ahmed |
| Director | Jenny Thompson |
| Series Editor | Alison Hindell |
| David Archer | Tim Bentinck |
| Ruth Archer | Felicity Finch |
| Josh Archer | Angus Imrie |
| Brian Aldridge | Charles Collingwood |
| Jennifer Aldridge | Angela Piper |
| PC Harrison Burns | James Cartwright |
| Chris Carter | Wilf Scolding |
| Alice Carter | Hollie Chapman |
| Toby Fairbrother | Rhys Bevan |
| Joe Grundy | Edward Kelsey |
| Eddie Grundy | Trevor Harrison |
| Clarrie Grundy | Heather Bell |
| Will Grundy | Philip Molloy |
| Emma Grundy | Emerald O'Hanrahan |
| Shula Hebden Lloyd | Judy Bennett |
| Alistair Lloyd | Michael Lumsden |
| Jim Lloyd | John Rowe |
| Adam Macy | Andrew Wincott |
| Jazzer McCreary | Ryan Kelly |
| Kate Madikane | Perdita Avery |
| Fallon Rogers | Joanna Van Kampen |
| Lexi Viktorova | Ania Sowinski |
| Philip Moss | Andy Hockley |
| Michael Park | David Seddon |
Countryside Insights from The Archers