Main content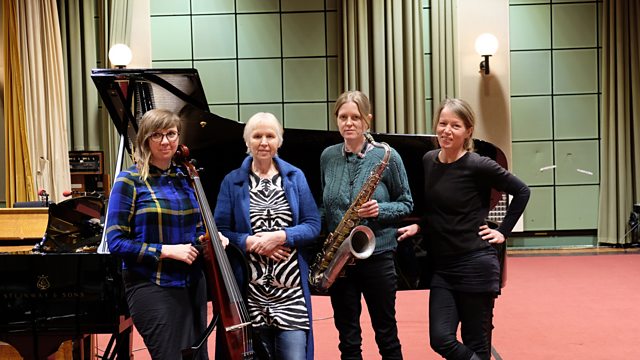 Verity Sharp with an International Women's Day show and session
Celebrating female collectives past and present for International Women's Day. Hear a collaboration and conversation between Maggie Nichols, Verity Susman, and Amble Skuse.
As part of BBC Radio 3's schedule marking International Women's Day, Verity Sharp celebrates the female musical collective in all its forms, styles, and structures.
A special Late Junction collaboration session has been assembled for the occasion, featuring members of notable performance collectives past and present. Our unique, one-off trio features: Maggie Nichols, who co-founded the Feminist Improvising Group; Verity Susman, formerly of Electrelane; and Amble Skuse, a member of the Orchestra For Females And Laptops aka OFFAL. Tonight, hear the results of this historic, improvised musical meeting, as well as a roundtable conversation between participants on the history and future of the female collective.
Also featured on the programme is music from all over the globe made by women working together. Expect to hear: folk supergroup Coven; loose sound art collective Egyptian Females Experimental Music Session; traditional Tuareg trio Les filles de Illighadad; jazz band Nérija; hip hop crew Reykjavíkurdætur; and performance art improvisers Sheer Frost Orchestra.
Produced by Jack Howson for Reduced Listening.
Last on

Broadcast