Main content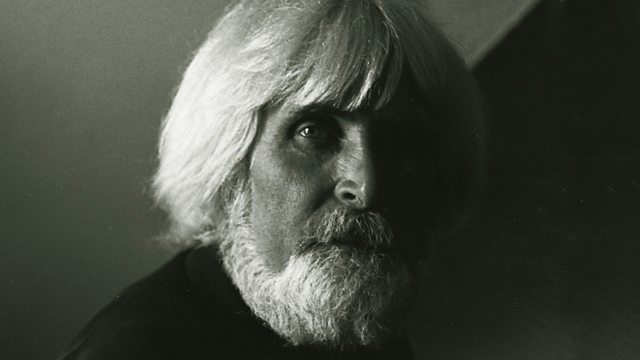 Hans Ulrich Obrist, creative director of Serpentine Galleries, profiles the overlooked abstract artist and architect Karl-Heinz Adler, whose work defied the GDR.
Hans Ulrich Obrist, Artistic Director at the Serpentine Galleries, continues the series exploring overlooked 20th Century visual artists.
Born in Adorf, Germany in 1927, Karl-Heinz Adler trained as an artist in the war-ravaged Berlin and Dresden of the late 40s and early 50s. His ambition was to create abstract art but, in the Communist GDR, abstract art was seen as decedent and unacceptable to the state. Adler and his professional partner Friedrich Kracht became architects instead, developing a modular form of concrete decoration for buildings. This soon saw their abstract art displayed under the cover of architecture in hundreds of locations across East Germany. By the time the Berlin Wall came down in 1989, abstract art was out of fashion in the West and it's only in recent years that Karl-Heinz, now 90, has finally begun to see his work receive international attention.
Contributors include Karl-Heinz Adler and Susanne Altmann (Curator and Art Historian).
The series features artists selected by three curators from different backgrounds - Iwona Blazwick (Director of the Whitechapel Gallery), Hans Ulrich Obrist (Artistic Director of the Serpentine Galleries) and Naomi Beckwith (Curator at the Museum of Contemporary Art, Chicago). Told broadly chronologically with inter-changing presenters, the series explores why these artists have been obscured and why some are now being reinstated into the 20th century artistic canon.
Presenter: Hans Ulrich Obrist
Producer: Michael Umney
Researcher: Jessie Lawson
Executive Producer: Joby Waldman
A Reduced Listening Production for BBC Radio 4
Image courtesy Galerie EIGEN + ART Leipzig/Berlin.
Credits
| Role | Contributor |
| --- | --- |
| Presenter | Hans Ulrich Obrist |
| Producer | Michael Umney |