Main content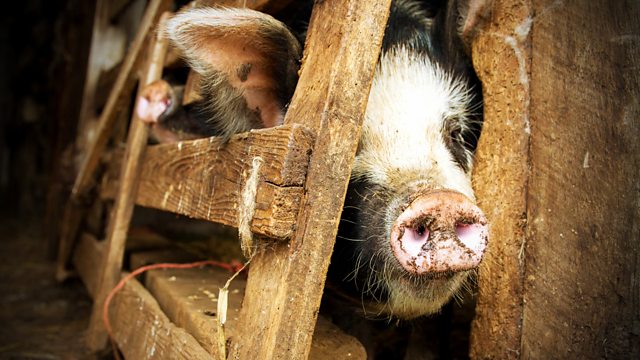 06/03/2018
Kate returns to Ambridge, and Philip has a confession to make.
On Kate's return Jennifer and Adam are surprised to hear her talk warmly about Siphiwe, Lucas's partner, but Adam twigs that Kate's just smug because Siphiwe is older than her. Kate's also pleased that her divorce proceedings have begun. Jennifer's relieved that Adam has a new buyer for the strawberries. Despite Brian's reservations Kate announces that a youth group from Birmingham is interested in coming to Spiritual Home. Her enthusiasm wains when she hears they want a substantial discount.
Philip confides in Alistair that he has agreed to help Kirsty with Jill's bees but he's secretly petrified of them. Alistair advises Philip to come clean to Kirsty.
As Jim's been drinking with Joe he cadges lift from Alistair to Loxley Barrett. Alistair's surprised to learn that the trip was for Jim to make arrangements for his first piano lesson with Kiki Pratchet.
Shula and Philip open the bottle of wine he brings around to thank Alistair for the advice over Kirsty. Shula is surprised Alistair was any use concerning affairs of the heart. When Alistair and Jim arrive Shula thinks it is wonderful that Jim is picking up his passion to learn piano. Shula comments that everyone has a glint in their eye and suggests that she and Alistair join them. They all chink glasses to New Beginnings. Alistair proclaims that he and Shula are happy just as they are.
Countryside Insights from The Archers