Main content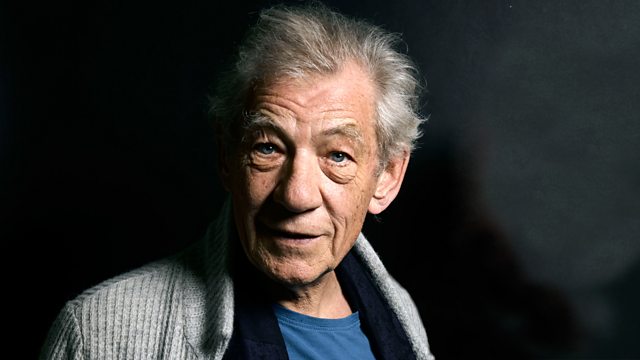 Ian McKellen, A Wrinkle in Time, Disability Champion Andrew Miller, Aida Muluneh
Sir Ian McKellen looks back at his acting life, the book behind the film of A Wrinkle in Time and disability champion for arts and culture and Ethiopian artist Aida Muluneh.
Sir Ian McKellen looks back at his acting life in anticipation of a film out later this year, McKellen: Playing the Part.
Madeleine L'Engle's classic children's book A Wrinkle in Time has been made into a film starring Oprah Winfrey. The book itself was written in 1962 after being turned down by no less than 26 publishers. Professor Diane Roberts and Dr Vic James discuss the way in which the book reflects preoccupations in the author's own life, why it became one of America's most banned books and how its enduring appeal has resulted in numerous adaptations from film to tv, opera and graphic novel.
Disability Champion for the Arts and Culture Sector is a brand new role created by the UK government. We speak to the newly appointed Andrew Miller who'll hold the post for a year. What change is he hoping to effect in terms of training, employment and access in the arts?
Challenging the perceptions of her country using photography, world renowned artist Aida Muluneh gives an insight into the current arts scene in Ethiopia.
Presenter: Stig Abell
Producer: Sarah Johnson.
Chapters
Sir Ian McKellen

Duration: 06:10

A Wrinkle in Time

Duration: 09:27

Andrew Miller

Duration: 05:58

Aida Muluneh

Duration: 05:40

Sir Ian McKellen

Sir Ian McKellen

Front Row's full length interview with Sir Ian will be broadcast on Radio 4 later in the Spring

Main image: Sir Ian McKellen

A Wrinkle in Time

Oprah Winfrey
Photo credit: Disney

A Wrinkle in Time is on general release, cert PG