Main content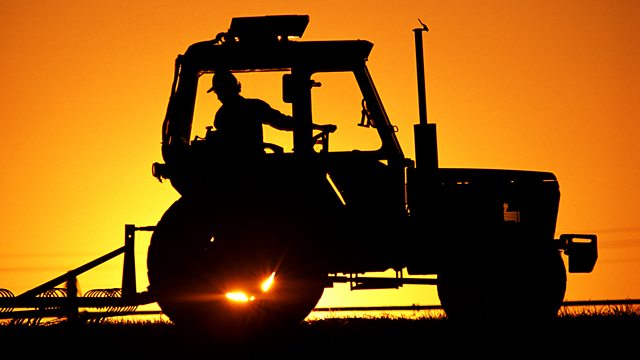 Food labelling, agri-environment schemes. Co-Op investigation, EU fishing proposal
Outdoor reared, organic, RSPCA assured, free range, red tractor: how much more can, and should, a food label tell us about animal welfare?
Following Farming Today's week on a Yorkshire pig farm, the programme's email inbox is still full of comments about how pigs are farmed - and how transparent the pork supply chain is. Many people have been asking about product labelling: what it actually tells us, and what extra information they would like to see.
Charlotte Smith speaks to Phil Brooke, from the anti-intensive-agriculture pressure group Compassion in World Farming. It's part of a consortium called Labelling Matters, which is campaigning for clearer labelling on how animal products are reared.
Farming Today's been looking at agri-environment schemes this week - schemes that farmers apply for, which pay them to work in a more environmentally friendly way. They're financed under Pillar 2 of the EU's Common Agricultural Policy.
Today, the Campaign for the Farmed Environment - a group that includes farming unions and wildlife trusts - is releasing the results from a survey of 500 farmers, which it says shows many are delivering public goods without being paid for them. It's calling for more flexible schemes post Brexit.
Robert Law farms livestock and grows crops on 1,600 acres on the Hertfordshire-Cambridgeshire border; and also manages farms in Nottinghamshire and Scotland. He's an early adopter, having signed up when countryside stewardship began in 1997, and has land in the entry, mid and higher level agri-environment programmes. But as he told our reporter Howard Shannon, Robert still finds the process deeply frustrating...
Meanwhile Defra has confirmed that in the future, English environment schemes will no longer be delivered by Natural England but by another governmental department, the Rural Payments Agency - saying that using one organisation will give a more joined-up service.
The Co-op is being investigated by the supermarket regulator over its treatment of suppliers. The Groceries Code Adjudicator says there's "reasonable suspicion" that the retailer breached its rules. Now it's going to look into Co-op's 'de-listing' of suppliers, and the charges it levied for comparing and assessing products to put on its supermarket shelves. The Co-op says it accepts that it has "fallen short" - and has revealed it's already repaid £500,000 to 110 suppliers.
Arrogant, absurd and nonsensical: that's how one fishing association describes the European Union's suggestion for how the industry should work after Brexit.
In its draft negotiating guidelines, the EU has said a free trade agreement with the UK should look at "covering all sectors which should be subject to zero tariffs", adding: "In this context, existing reciprocal access to fishing waters and resources should be maintained."
This flies in the face of what UK fishing fleets have long been calling for - that once we leave the EU, and so the Common Fisheries Policy, the UK should negotiate its annual catches alongside other coastal states. They are also insistent that fishing should be left out of any transition period, leaving the UK free to negotiate catches from the day we leave the EU. Charlotte speaks to Alan Hastings, a former skipper who co-founded the pro-Brexit group Fishing for Leave.
Presented by Charlotte Smith, produced by Lucy Taylor.