Main content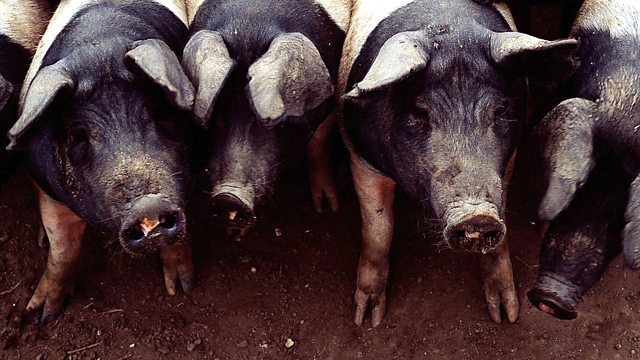 Gene Editing, Agri-Environment Schemes in Wales and an Exhibition About Women in Farming
Will the UK public accept meat which has been produced using genetically-edited animals? Charlotte Smith talks to a professor from the Roslin Institute who thinks they will.
Are consumers in the UK ready for chicken which has been produced using genetic editing technology? A new survey by the Royal Society says that the public is "cautiously optimistic" about using the technology in both agriculture and medicine. Charlotte Smith talks to a scientist from the Roslin Institute whose work focusses on genetic editing in chickens, to try and eliminate disease.
Farming Today continues its week-long look at agri-environment schemes, with a visit to a farm in Wales. The 'Glastir' scheme is the system the Welsh government uses to pay farmers to farm in a more environmentally-friendly way, using money from the EU Common Agriculture Policy.
And on International Women's day, we hear about a new exhibition in Cumbria which focusses on the lives of female farmers.
Presented by Charlotte Smith and produced by Emma Campbell.