Main content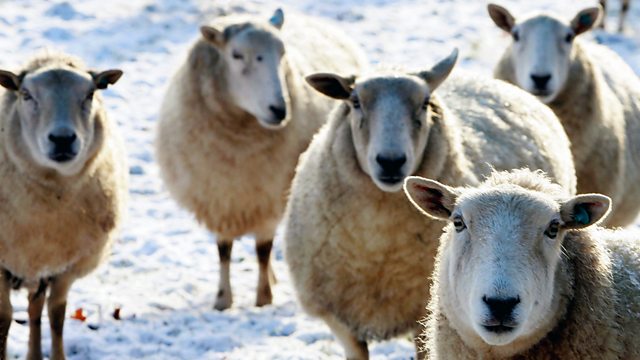 Scottish environmental schemes, Soil snowdrifts, Neonicotinoids
A look at Scotland's Agri-environment Climate Scheme, which aims to encourage farmers to manage their land in an environmentally-friendly way. Is it achieving its aim?
All this week Farming Today is looking at agri-environment schemes. In Scotland, farmers and crofters can apply for funding under the Agri-Environment Climate Scheme, which encourages them to manage their land for wildlife and improve the health of the environment. But the expense of applying - paying for help with mapping, for example, with no guarantee of success - can put many off trying. We hear from two farmers, one in the west, the other in the east of Scotland, to hear their points of view.
In some parts of the country, last week's snow combined with soil blown off the fields - forming brown snowdrifts, and leading the coinage of the word "snoil". Anna Hill hears a description of the what the drifts looked like, and asks whether farmers should be doing more to manage their soil better, and keep it in the fields.
The European Food Safety Authority has released a report which concludes that neonicotinoid pesticides are damaging bees. It's what environmentalists have long been claiming - now they've been proved right. Three types of neonicotinoid are currently banned for use on flowering plants in the EU, and the possibility of extending the ban to non-flowering plants is due to be discussed again in two weeks time. After this report, is the writing on the wall for neonics?
Presented by Anna Hill and produced by Emma Campbell.