Main content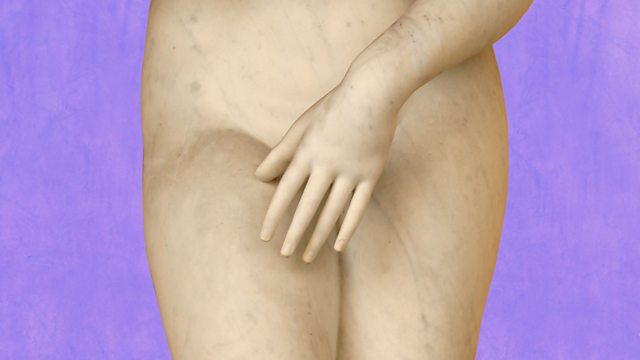 The Truth About Women's Bodies
Woman's Hour busts some of the myths about vaginas.
The Wonder Down Under: we bust some of the myths surrounding vaginas. Nina Brochmann and Ellen Stokken Dahl have written a comprehensive guide to female genitalia in order to counter the taboos around discussing vaginas and a lack of good sex education. They join Jane to reveal the truth about women's bodies.
Off The Rails: the next in our series about young people on the verge of getting into trouble and those who pull them back from the edge. Yesterday we heard from Nequela whose own youth offending escalated till she ended up in prison. She now works as a senior youth worker and mentors young people at risk of getting into trouble. Reporter Jo Morris joined her as she talked with 16 year old Chenique, who has been working with Nequela after repeatedly getting into fights.
Plus, pay transparency. Ann Francke, the Chief Executive of the Chartered Management Institute, explains how this could benefit women.
And with the Russian Presidential elections set to take place this month, we hear about the only female candidate in the running - the journalist, celebrity, actress and TV host Ksenia Sobchak. Jane talks to writer and former Moscow correspondent Mary Dejevsky.
Chapters
The Wonder Down Under

Duration: 16:04

Payment Transparency

Duration: 06:53

Off the Rails

Duration: 11:11

Russian Elections

Duration: 07:10

Vagina Conditions

 

Causes of vaginal dryness.

Causes of a dry vagina include: the menopause – decreased levels of the hormone oestrogen during the menopause can cause persistent vaginal dryness (also known as vaginal atrophy or atrophic vaginitis).

 

 Lichen sclerosus is a long-term skin condition that mainly affects the skin of the genitals. It usually causes itching and white patches to appear on the affected skin.

 

 

Credits

| Role | Contributor |
| --- | --- |
| Presenter | Jane Garvey |
| Interviewed Guest | Nina Brochmann |
| Interviewed Guest | Ellen Stokken Dahl |
| Interviewed Guest | Chenique |
| Interviewed Guest | Naquela |
| Interviewed Guest | Mary Dejevsky |
| Interviewed Guest | Ann Francke |
| Reporter | Jo Morris |
| Producer | Emma Wallace |