Main content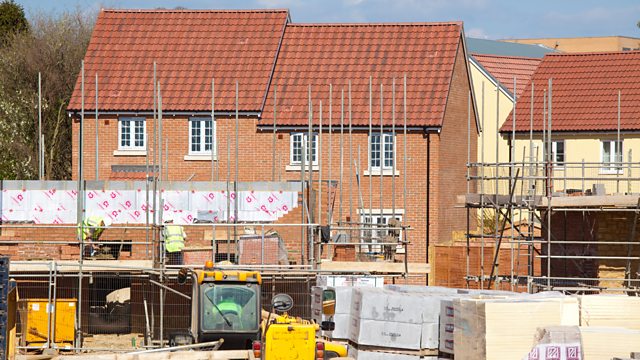 Data protection, Housing crisis, Energy bills
News and discussion of consumer affairs. A report on the General Data Protection Regulation (GDPR), the new laws designed to protect individuals' personal information.
The Prime Minister says the housing crisis is one of the biggest barriers to social mobility we have - because people without secure homes cannot participate fully in society. We'll discuss her plans for a solution.
In less than 90 days new laws designed to protect our personal information come into effect.
But the majority of small businesses in the UK aren't ready to meet the new requirements.
GDPR is supposed to stop companies sharing our phone numbers, email address and other personal data. Companies found to be in breach of the new rules could be fined by the privacy watchdog.
Our reporter Samantha Fenwick explains what's behind the new rules and how they'll affect our interaction with companies.
We investigate the new craze for foam stress-ball toys called squishies that's sweeping across the UK's playgrounds. They mainly come in the shape of food and cute animals. Some are even scented. We hear from seven-year-old, Maya, about her favourites, and speak to Roland Earl, director of the British Toy and Hobby Association.
Chapters
Housing

PM announces more effective planning rules, creating more affordable homes for people

Duration: 06:37

Snow Retail

We visit Alnwick in Northumberland to see how retailers have responded to heavy snow

Duration: 06:32

OFGEM

Energy companies banned from billing customers for gas & electricity from last 12 months

Duration: 03:50

Data Protection

Why small businesses aren't ready for GDPR - the new laws protecting personal information

Duration: 04:46

Squishies

Squishies: the latest craze sweeping across Britain's playgrounds

Duration: 04:42

Cosmetic Allergies

Call for labelling on cosmetic allergies to be improved

Duration: 05:08

Social Care Funding

Inquiry into social care funding reform ahead of government's green paper

Duration: 06:46

Social Care Funding - Have Your Say

This summer the Westminster Government will be publishing plans for a long term solution to plugging a huge gap in the social care budget in England.  They'll be in a Green Paper - a set of ideas drawn up in preparation for new laws. A joint committee is looking into how to identify potential ways of reforming social care funding, in order to feed in ideas into the green paper. To find out more or to have your say, you can send a written submission before the 7th of March 2018 by following this link.