Main content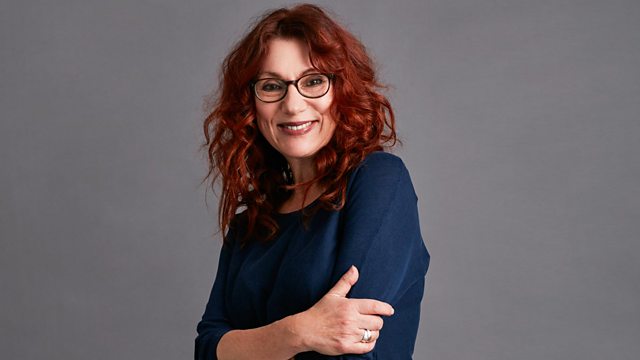 Sara Levy's Salon
Lucie Skeaping talks to Rebecca Cypess of Rutgers University, New Jersey, about music played, collected and commissioned by the Jewish salon hostess Sara Levy, student of WF Bach.
Looking ahead to International Women's Day, Lucie Skeaping talks to Rebecca Cypess of Rutgers University in New Jersey about music played, collected and commissioned by the Jewish salon hostess Sara Levy (1761-1854), student of Wilhelm Friedemann Bach and great-aunt of Felix Mendelssohn. Levy was a remarkable woman and was hugely important in the preservation and perpetuation of the Bach family tradition in the late 18th and early 19th centuries, before Mendelssohn ignited the widespread craze for Bach's music in 1829.
At a time before Jews had legal rights in Prussia, Levy's father received special status as a "court Jew" (ie, financier) to Frederick the Great. Sara and her siblings benefited from his wealth and position, and received the finest musical education available. By 1774 she was studying harpsichord with no less a teacher than Wilhelm Friedemann Bach (1710-1784), eldest son of the great JS Bach). In 1783, when she married Salomon Levy, Friedemann presented her with a song, "Herz, mein Herz sey ruhig" (Heart, my heart, be still) as a gift. Around the time of her marriage, Sara began to host salon gatherings in her home, in which men and women, Jews and Christians, gathered to socialize and to discuss new cultural ideas. However, unlike other salons hosted by women in Enlightenment Berlin, which were centred primarily around literature, Sara's salon was musical. She became a keyboard virtuoso, defying the expectation documented in the many collections of "Damen Sonaten" (Ladies' Sonatas) of the late 18th century that women could play only easy pieces. By the mid-1790s she was performing outside of her salons as well, in concert series and, later, as a concerto soloist at the amateur music society known as the Singing Academy of Berlin.
Sara Levy was also a collector - among the first to take an interest in the preservation and performance of music of previous generations, especially that of J.S. Bach. This was at a period when older music in general was neglected in favour of newer music, and when the music of Johann Sebastian in particular was viewed as old-fashioned and overly difficult to understand. Yet Sara Levy, along with her sisters and her husband, played solos, chamber music, and concertos by Bach and his contemporaries, and their soirées constituted what the composer Johann Friedrich Reichardt called a "Bach cult." Around 1813, Sara donated the majority of her enormous collection of manuscript scores and printed sheet music to the Singing Academy of Berlin. It was there, in 1829, that her great-nephew Felix Mendelssohn Bartholdy staged his famous performance of J.S. Bach's St. Matthew Passion - the event that sparked the so-called "Bach revival" of the 19th century.
Sara was also a patron of new music. Some of the keyboard fantasies of W.F. Bach are preserved only in manuscripts associated with Levy and her circle, suggesting that she or her family may have commissioned them, heard the composer play them, and played them themselves. It's thought she may also have commissioned the late quartets of C.P.E. Bach.