Main content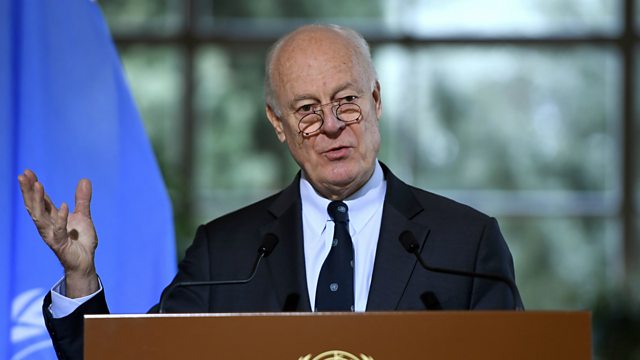 Staffan de Mistura
Staffan de Mistura is the UN special envoy to Syria. Edward Stourton looks at the international upbringing and career of the man said to have one of the world's toughest jobs.
As the United Nations' Special Envoy to Syria, Staffan de Mistura is said to have one of the toughest jobs in the world. Edward Stourton talks to the people who know him best to find out what drives him and how he is navigating one of the most complex conflicts in recent history.
Born in Stockholm to a Swedish mother and an Italian father, de Mistura went to primary school on the island of Capri, where he was taught by Catholic nuns who instilled in him a strong faith and a desire to help other people.
Growing up in a privileged and aristocratic family, he went on to attend a prestigious Catholic secondary school in Rome, where friends say he knew from an early age that he wanted to work for the United Nations.
His diplomatic career includes stints in some of the world's trickiest war zones - from Sudan to Kosovo, Iraq to Afghanistan, and now Syria. He has a distinctive sense of style and is known for his charm and love of the finer things of life. We also hear about the 'linguistic acrobatics' and the wry sense of humour that have helped him survive in hostile situations.
Producer: Arlene Gregorius.