Main content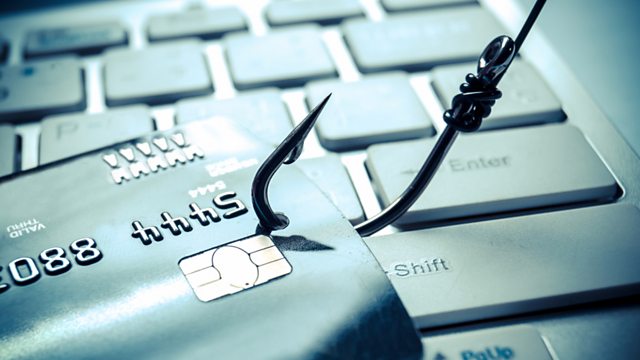 Bank fraud protection plans confirmed
A new solution fo bank transfer fraud, calls to add economic abuse to the definition of domestic abuse and how will pension tax relief be affected by the new tax bands in Scotland.
More information on the stories featured in this week's edition of Money Box can be found in the related links section below.
A new code of practice which could make it easier for people who have been tricked into authorising online payments to fraudsters to be reimbursed by their banks has been confirmed. Currently many banks don't replace lost funds because the scammed account holder has authorised the transaction by making the payment. An interim code will be in place by September - the final version is expected by 2019. Guest: Hannah Nixon, Managing Director at the Payments Systems Regulator.
There are calls to include economic abuse within the statutory definition of domestic abuse. It's happening ahead of a consultation on what should be included in a forthcoming Domestic Violence and Abuse Bill. We hear from 'Jenny' who experienced economic abuse. Guests: Nicola Sharp- Jeffs, Founder and Director of the charity Surviving Economic Abuse and Martin King, Head of Customer Vulnerability at Lloyds Banking Group.
From next month Scottish taxpayers will fall into five tax bands. Some of them in the new bands, could miss out on additional tax relief on their personal pension contributions. Who might it affect and how can it be recovered? Guest: Rachel Vahey, Product Technical Manager, Nucleus Financial
Presenter: Paul Lewis
Producer: Charmaine Cozier
Reporter and Editor: Jim Frank.
Chapters
Bank transfer fraud

Plans to protect customers confirmed.

Duration: 05:39

Economic abuse

What is it and how can banks help?

Duration: 12:29

Pension tax relief

How will Scottish income tax changes affect it?

Duration: 05:12