Main content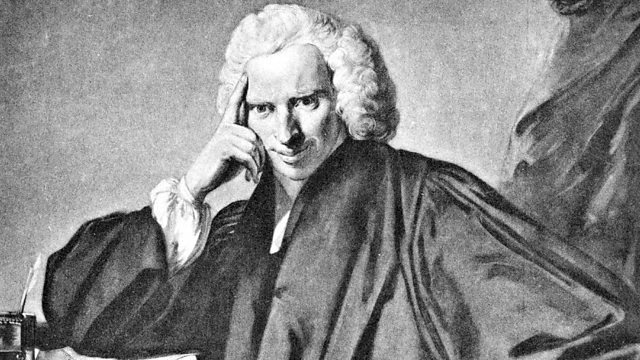 A Sentimental Journey
Sean Williams rereads Laurence Sterne's subjective 1768 travel book, talks to novelist Philip Hensher, and to Nick Hunt about his walks to experience European winds.
Laurence Sterne's subjective travel book was published in 1768. Mary Newbould and Duncan Large discuss its influence. Plus novelist Philip Hensher on his new book The Friendly Ones and writing fiction about neighbourliness, families and the Bangladesh Liberation War. Walker Nick Hunt discusses his journeys following the pathways taken by European winds such as the Mistral and the Foehn and the conversations he had about nationalism, immigration and myths. Presented by New Generation Thinker Seán Williams.
The Friendly Ones by Philip Hensher is published on March 8th.
Nick Hunt's book Where the Wild Winds Are: Walking Europe's Winds from the Pennines to Provence is out now.
'Alas, Poor Yorick!': A Sterne 250-Year Anniversary Conference takes place at Cambridge 18 - 21 March and an Essay Collection is being published called 'A Legacy to the World': New Approaches to Laurence Sterne's 'A Sentimental Journey' and other Works to be edited by W.B Gerard, Paul Goring, and M-C. Newbould.
A new edition of A Sentimental Journey, illustrated by Martin Rowson, has been published by the Laurence Sterne Trust
An evening of music and readings to commemorate the 250th anniversary of the funeral of Laurence Sterne in the church where the original service took place.
St George's, Hanover Square, London W1S 1FX on 22 March 2018 features David Owen Norris, Susanne Heinrich, The Hilliard Ensemble, Patrick Hughes, Carmen Troncoso et al.
Producer: Robyn Read
(Image: Laurence Sterne circa 1760: English divine and writer, Laurence Sterne (1713 - 1768). Original Artwork: Engraved from a portrait by Joshua Reynolds. Photo by Hulton Archive / Getty Images).
Last on
Broadcast