Main content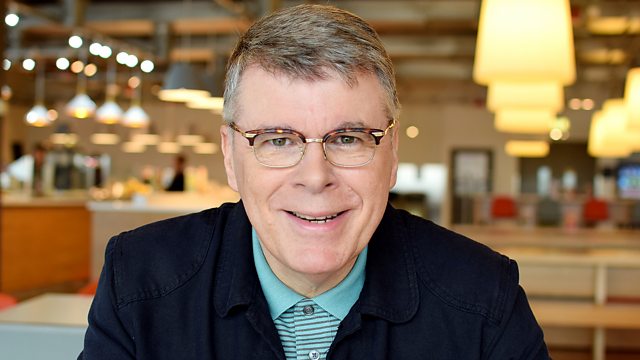 02/03/2018
Cuiridh Iain agus Ali MacIllinnein à Gòbhaig anns an Hearadh an deireadh-sheachdain air a chasan. Chat and music with John and actor and Gaelic broadcaster Ali 'Govig' MacLennan.
Dà uair a thìde de cheòl is còmhradh cuide ri Iain Mac 'ille Mhìcheil, a' craoladh beò à stiùdio a' BhBC ann an Glaschu. Bidh Iain a' cur fàilte air Ali NicIllinnein à Gòbhaig. Rugadh agus thogadh Ali anns na Hearadh ach an-diugh, tha e a' fuireach ann an Glaschu agus ag obair anns na meadhanan. Chì sibh e air BBC ALBA, gu h-àraidh mar actair air Bannan. Cluinnear ceithir de na roghainnean ciùil pearsanta aig Ali agus mar is àbhaist cuideachd bidh taghadh sònraichte de sheinneadairean is còmhlain aig Iain fhèin air an liosta ciùil. Sin uile air an taghadh eadar Americana, folk, ceòl Ceilteach is dùthchail, le seann òrain agus feadhainn a tha buileach ùr air an clàradh.
Two hours of chat and music with John Carmichael broadcasting LIVE from the BBC studios in Glasgow. John welcomes Ali 'Govig' MacLennan as his special guest for engaging chat, craic and an exceptional array of music. Ali is from the village of Govig on Harris although he currently lives and works in Glasgow. During the show he will reveal his four favourite music tracks which will complement John's own playlist of Americana, folk, Celtic and country and western. Stand by for some old classics and newly released songs.