Main content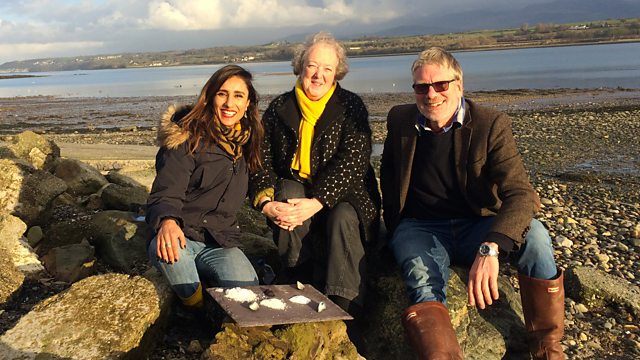 Anglesey
Matt Baker and Anita Rani are in Anglesey, where Matt is on the lookout for harbour porpoises and Anita finds out what's behind the boom in Menai mussels.
Matt Baker and Anita Rani are in Anglesey, where Matt is on the lookout for harbour porpoises. He meets scientist Peter Evans to find out why the waters round Anglesey are so good for a whole variety of marine mammals. He also meets the schoolchildren who've made it their mission to keep the islands beaches clear of plastic.
Anita meets 'squirrel whisperer' David Lacey, a man who has red squirrels literally eating out of his hands. Anita then heads out with fisherman John Jones to find out what's behind the boom in Menai mussels.
Tom Heap is looking at faux fur and asks how do we know it isn't real. And Adam Henson finds out how the latest facial recognition technology is helping farmers spot problems early with their livestock.
When is faux fur not fake? Well, more often than you'd think. Helen Skelton is investigating how real fur is making it into our shops and our wardrobes without us realising.
Dolphins and Porpoises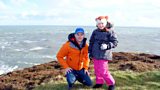 This year Wales is celebrating its outstanding coastline with the 'Year of the Sea' and Matt is finding out why the waters off Anglesey are such a hot spot for Bottlenose dolphins and Harbour porpoises. He joins Peter Evans from Seawatch Foundation to learn more about them. He also finds out about new research into the Bottlenose dolphin population, headed up by PhD student Chloe Robinson. Matt learns how to collect a dolphin DNA sample and with the help of young dolphin enthusiast Bea, learns how residents and tourists alike are getting a real insight into these beautiful creatures.
Fake Fur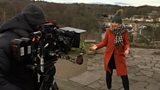 When Helen appeared on Countryfile wearing a bobble hat with a faux recently, lots of people got in touch because they thought she might be wearing the real thing. Since then all sorts of faux fur products on the high street have turned out to be real despite customers and retailers thinking otherwise. Helen meets up with Humane Society International who led those investigations, to find out if she also mistakenly wore real fur and while the tests are done Helen travels to Denmark to find out how real fur is farmed and sold in the EU.
Menai Mussels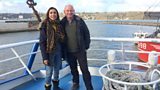 A combination of tides, sandbanks and a lack of industry, means that the Menai Straight boasts some of the cleanest and purest waters in the UK. An ideal spot for farming mussels, as Anita is finding out. She meets mussel farmer John Jones aboard his boat, as he samples the harvest from his underwater fields. For John, sustainability is key and mussel farming here has been awarded a blue fish badge from the Marine Stewardship Council. Back on dry land Anita visits the home of another local produce, Angelsey Sea Salt. When Alison and David Lea-Wilson learnt how the mussels were filtering the water, they realised the sea salt here could be quite special. Anita visits their salt cote to see how seawater turns to crystals.
Find out more about the blue fish badge and sustainable fisheries
Country Vets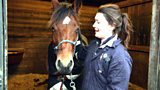 Once again we're out with the country vets to see what they face day to day as they help animal owners and farmers across the Cotswolds. This week Angela, the equine vet gives Ted the horse his dental check up. Coco Chanel gets a once over to see if she's OK, of course we mean Coco the chicken, not the famous French fashion designer! And the team is called out in the middle of the night to a lamb that's got everyone quite worried.
Facial Recognition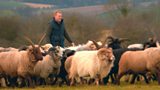 It sounds like something you'd use to get into your phone or a futuristic passport control system, but Adam's finding out how facial recognition technology can be used to spot illnesses in sheep before more obvious symptoms can be seen. Sheep instinctively try and hide any problems they have as predators often look for the weakest in a flock, but this new system can see through that and alert farmers straight away if one of the flock is suffering.       
Red Squirrels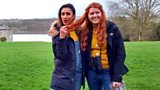 Anita visits a tiny island in the Menai Straight to meet red squirrel whisperer, David Lacey. They'll appear at his window, step inside, and even eat a walnut or two from his hand and he's agreed to show Anita how it's done, but will she have the magic touch? Anita then joins Holly at Plas Newydd National Trust estate, as she checks her squirrel camera traps. She explains how there has been an outbreak of a devastating squirrel pox on the mainland, but so far Anglesey has remained pox free. 
Our Wild Coast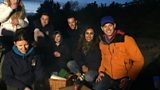 Keeping Wales' coastal areas safe and clean is crucial for marine life so educating people in the importance of coastal conservation has become a passion for Sian Sykes. Running her own outdoor experience business, Sian now spends most of her time on a paddleboard, helping people understand the importance of the wildlife in the water. Matt tries his hand at paddle boarding while spotting some local wildlife.  Later, he meets Chris Baker from the North Wales Wildlife Trust. They are running a five-year project called Our Wild Coast, teaching 11-24 year olds about the importance of protecting and preserving our coastlines.
Credits
| Role | Contributor |
| --- | --- |
| Presenter | Helen Skelton |
| Presenter | Matt Baker |
| Presenter | Anita Rani |
| Presenter | Adam Henson |
| Presenter | Tom Heap |
| Executive Producer | Bill Lyons |
| Series Producer | Joanna Brame |