Main content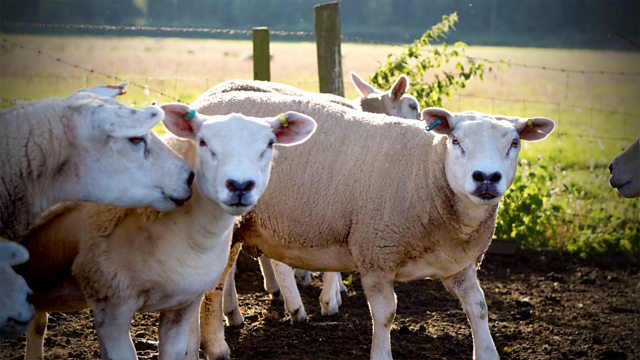 02/03/2018
Brian takes the blame, and there is an unexpected offer for Rex.
Brian confides in Justin that he is worried about the Home Farm contract with BL. Justin puts his mind at ease saying he will speak to the board on Brian's behalf so long as he can count on Brian's support in return, when the time arises.
Later, Justin reassures Brian that there is no danger of the Home Farm contract being reviewed any time soon. Jennifer is relieved to hear this but she still feels Brian must tell Adam and Debbie the truth about the contamination. Brian explains that if they tell them they'll be put in a compromising position.
Toby tries to get Rex interested in a new 'one off' business opportunity for him to run at Hollowtree. Rex doesn't want to know.
Clarrie's upset to learn that Will and Joe have had an argument and even more upset to see how much Will's hurting.
Brian calls in on Will to offer his condolences but Will explodes. He tells Brian that if he had given him the day off, as he requested, instead of being at Brian's meeting then he would have been at home and might have realised how sick Nic really was. Will feels he had one chance to save Nic and Brian took that away from him.
Credits
| Role | Contributor |
| --- | --- |
| Writer | Adrian Flynn |
| Director | Kim Greengrass |
| Series Editor | Alison Hindell |
| Ruth Archer | Felicity Finch |
| Pip Archer | Daisy Badger |
| Tony Archer | David Troughton |
| Tom Archer | William Troughton |
| Brian Aldridge | Charles Collingwood |
| Jennifer Aldridge | Angela Piper |
| Neil Carter | Brian Hewlett |
| Chris Carter | Wilf Scolding |
| Alice Carter | Hollie Chapman |
| Justin Elliott | Simon Williams |
| Rex Fairbrother | Nick Barber |
| Toby Fairbrother | Rhys Bevan |
| Alan Franks | John Telfer |
| Joe Grundy | Edward Kelsey |
| Eddie Grundy | Trevor Harrison |
| Clarrie Grundy | Heather Bell |
| Will Grundy | Philip Molloy |
| Emma Grundy | Emerald O'Hanrahan |
| Ed Grundy | Barry Farrimond |
| Adam Macy | Andrew Wincott |
| Roy Tucker | Ian Pepperell |
| Lexi Viktorova | Ania Sowinski |
Countryside Insights from The Archers