Main content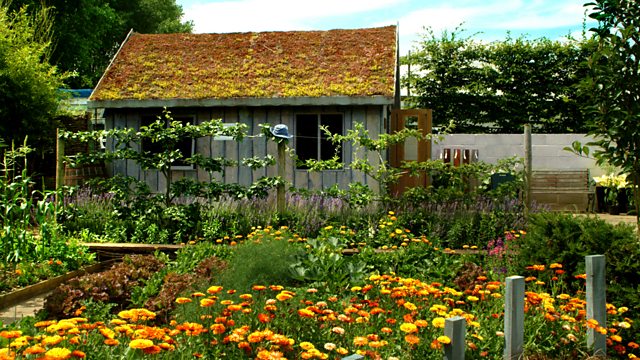 Sparsholt College
Peter Gibbs and the panel are at Sparsholt College in Hampshire. Bunny Guinness, Chris Beardshaw and Pippa Greenwood field the horticultural questions.
Peter Gibbs and the panel are at Sparsholt College in Hampshire. Bunny Guinness, Chris Beardshaw and Pippa Greenwood field the horticultural questions.
This week, the panellists advise on taming a Ginkgo and an old rose, recommend the best Clematis varieties for summer colour, and help identify an infection on an Azalea.
They also assist an audience member with a large railway embankment in need of some floral cover and give a masterclass in protecting your garden from late frosts.
And Matt Biggs is on a mission to discover exactly what defines an American garden.
Producer: Dan Cocker
Assistant Producer: Laurence Bassett
A Somethin' Else production for BBC Radio 4.
Fact Sheet
Q – Is it ok to trim back a 10ft (3m) Ginkgo tree? 
Chris – It is our only broad-leaf, deciduous conifer.  You can prune it hard.  Prune side shoot and make it grow upwards. 
Q – I was told my garden is 'easy-care'.  It is covered in weed-control fabric, beneath which is potter's clay and flint.  What is your opinion of this?
Pippa – It's not my favourite thing.  It makes gardening very difficult.
Bunny – It's very easy to rip it up!
Chris – If you leave it you'll need to garden in containers and/or raised beds
Q – I have four evergreen Azaleas in big pots.  Some leaves in spring blow up and turn a whitish-pale green.  What is this?
Pippa – This is a fungal infection called exobasidium azalea.  It will be worrying you more than the plant.  It won't affect growth or flowering. 
Q – Could you recommend a summer-flowering Clematis for a semi-shaded west-facing wall?
Bunny – The Boulevard collection will grow in any aspect and flower for nearly six months.  They are about 4-6ft (1.2-1.8m) high
Chris – You are spoilt for choice!  I'd go for 'Jackmanii Superba'.  'Nelly Moser'.  'Cote d'azur'.  You should also get a rose for the clematis to grow through.  Get an 'Alfred Carriere' rose and mix those Clematis with it and you'll have a lovely display
Feature:
Rhododendron
Betula pendula
Q – I have a very old rose bush that is too big.  When is the best time to move it?
Bunny – They move really easily.  I would move it now.  Or you could just prune it back. 
Pippa – Just make sure you give it a good level of aftercare
Q – If you had 140ft (42m) of old railway embankment on the north side of their garden, what would you do with it?
Bunny – You could have wild meadow effect with paths going through it to take you up to the top.  Maybe put a bit of topiary in there, like big Yew balls, to give it a bit of formal structure. 
Chris – You could put Hazels ('Filbert', Prunus spinosa) for informal punctuation.  Also look at shrub roses like Rosa glauca, Rosa moyesii, Rosa pteracantha, Rosa rugosa. 
Q – I was given some allium bulbs for Christmas.  Can I plant them now?
Bunny – Get them in as soon as possible.  You can't wait for the next sowing season. Maybe start them off in pots.
Q – Following last year's late frost and the loss of my early Azaleas, damage to the Acers and the climbing Hydrangea, what precautions can I take this year?
Bunny – Fleece is said to add two degrees Celsius (3.6 degrees Fahrenheit) in warmth. 
Chris – Try and make sure that cold air can get out of your garden otherwise you can trap frost pockets in.  As a last resort you could turn the irrigation on.
Pippa – Try and get thicker fleece rather than the cheaper, thinner stuff.