Main content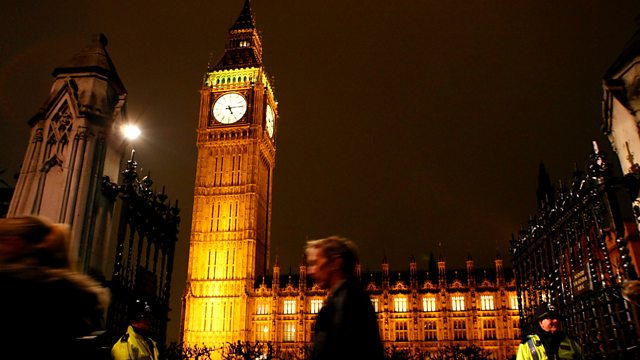 26/02/2018
Boris Johnson says he hopes the West will 'not stand idly by' if it is proved chemical weapons have been used in Syria. Sean Curran reports and has the best of the day's debates.
As President Putin orders a pause in the fighting in Syria, Boris Johnson says anyone found responsible for using chemical weapons in the conflict should be held accountable. The Foreign Secretary tells MPs Russia should use its influence to bring the Assad regime to the negotiating table. Sean Curran reports from the Commons.
Also on the programme.
* The public spending watchdog focuses on the problems with the franchise for rail services on the East Coast Mainline.
* Opposition MPs say the Government must stump up for a decent pay rise for the country's fire-fighters.
* Should British military spending be increased in view of the new assertiveness of President Putin's Russia ?