Main content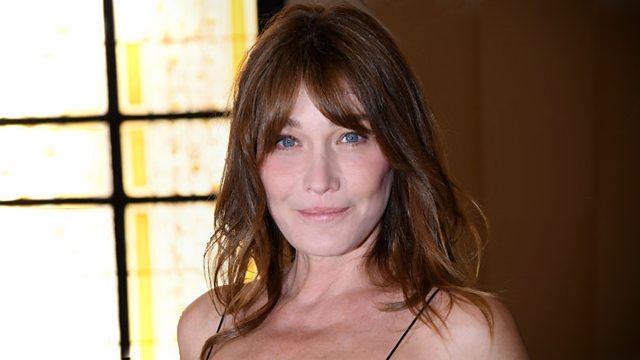 L'Amour
Carla Bruni's favourite songs on the subject of love.
Programme 1: L'Amour.
Carla Bruni's favourite songs on the subject of love.
Carla Bruni returns to BBC Radio 2 with C'est La Vie: a new series where she plays her favourite songs in French and English on the subjects of love, sadness and joy.
France's former First Lady recently released French Touch, her fifth studio album featuring her interpretations of songs by Depeche Mode, The Clash and AC/DC.
The Italian-born, globetrotting model's music career began in 2002, when she released "Quelqu'un M'a Dit" (in English, "Someone Told Me"), a surprise hit, which sold two million copies in Europe.
Recorded in Carla's hometown of Paris, in Episode 1, L'Amour, she recalls falling in love with her husband, Nicolas Sarkozy while he was President of France from 2007-2012.
Tonight's show includes music from French-language icons Georges Brassens, Jacques Brel, Francoise Hardy and Serge Gainsbourg. Carla shares her stories of meeting Bob Dylan in Paris, performing intimate solo concerts on Instagram and plays her covers of the Rolling Stones and Tammy Wynette.
Next week Carla treats listeners to a selection of French melancholy.