Main content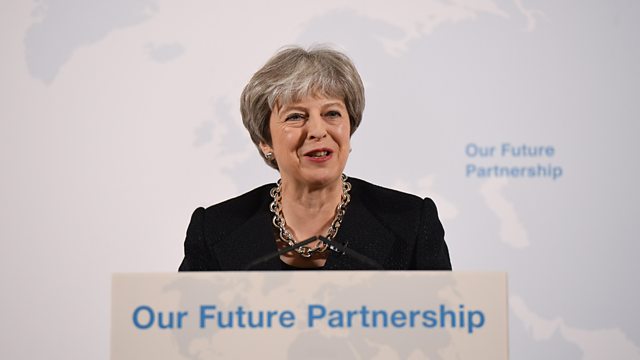 May on Brexit: 'You can't always get what you want'
In-depth reporting and analysis from a global perspective. The prime minister insists 'let's get on with it' after unveiling plans for a future UK-EU relationship.
Theresa May has warned that no-one will get everything they want out of the free trade deal she hopes to reach with the EU. We hear from the Prime Minister's former speech writer, the Labour Party and a senior EU politician. As President Trump threatens to unleash what he says is a winnable trade war we debate his plan to impose steel and aluminium tariffs with one of his former advisors and a Canadian Senator. And we meet the nearly man of English indie music - Lawrence of Belgravia - and hear about his plans to become the first ever pop pensioner.
Picture: Theresa May
Credit: Getty.
Podcast
In depth reporting, intelligent analysis and major breaking news from a global perspective