Main content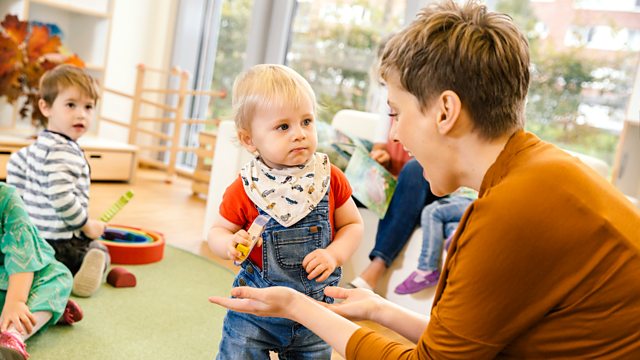 Nursery Care, Vegan Prices, Garden Centres
The nursery sector is facing a crisis with 86% of managers saying they have lost staff in the past 12 months. Plus what can garden centres do to attract more young people?
Six months ago the Government introduced 30 hours free childcare for three and four-year-olds in England. Parents are eligible if they both work and earn less than £100,000 are eligible. But in a survey by the National Day Nurseries Association, 86% of nursery owners say they've lost staff - and often the best qualified - because of low pay and overwork. The Government say the policy is a success story with over 200,000 children now in 30 hours care since September. We hear from the NDNA on what can be done to keep people working in the sector.
For a long time it seemed like garden centres were immune to chill economic winds. Spending carried on even in the downturn as enthusiasts refused to lay down their trowels. But there are the first signs that growth is stalling and experts think the key to their survival is attracting younger people into garden centres. The trouble is so many live in flats and apartments that don't have gardens. So could a big focus on houseplants be the way to bring in the millennial gardener of the future?
Supermarket bosses know a trend when they see one. That's why they're investing in launching an ever-growing selection of vegan and meat-substitute food onto the market. It looks like it's here to stay - around 40% of us now go without meat at least one day of the week ('flexitarians'). But we're doing so at a premium. Research for 'You and Yours' has found that a basket of flexitarian food can cost up to 54% more than regular meat products.
Last on

Chapters
Nursery Staff

Nurseries face staffing crisis after Government introduction of extra free childcare

Duration: 06:42

Garden Centre

Are houseplants the answer to attracting millennial gardeners?

Duration: 02:47

Gig Economy

We discover what it's truly like working within Britain's low-wage gig economy

Duration: 06:15

Competitions

How McCain gave less than 1% of available prizes in their Village Raffle promotion

Duration: 05:45

Garden Centre Part 2

Samantha Fenwick talks to Matthew Bent from Bents Garden Centre

Duration: 06:06

Vegan Prices

There is a 54% premium on an average basket of vegan / meat-substitute food

Duration: 03:56

Homeless Follow-up

We check back in with one of the most powerful callers from our phone-in on homelessness

Duration: 06:24

Amazon Statement

James Bloodworth worked for Amazon through an agency. Amazon told us that they do not have zero hour contracts. They say that they provide a safe and positive workplace with competitive pay and benefits. Amazon says it does not recognize these allegations as an accurate portrayal of their activities.

Broadcast