Main content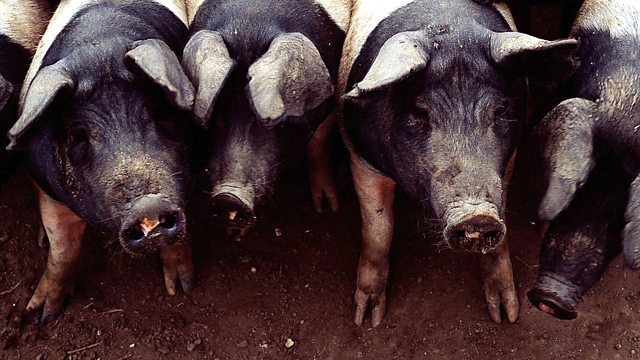 Pig Week - Day 4
Charlotte Smith finds out about the different stages in the life of a commercially farmed pig. She also hears about the market for British pig meat.
All this week Farming Today is based on a pig farm near Driffield in East Yorkshire. In this programme, Charlotte Smith finds out about the stages in the lifecycle of a commercial pig. Sows are pregnant for 115 days - that's three months, three weeks and three days. A month after they're born, the piglets are weaned, which is the trigger that brings the sow back into heat and ready for her next pregnancy. We follow what happens next to the piglets, as they are fattened up ready for slaughter at around six months old. Charlotte also talks to a trade expert from the Agriculture and Horticulture Development Board about the export markets for British pig meat.
Presented by Charlotte Smith and produced by Emma Campbell.