Main content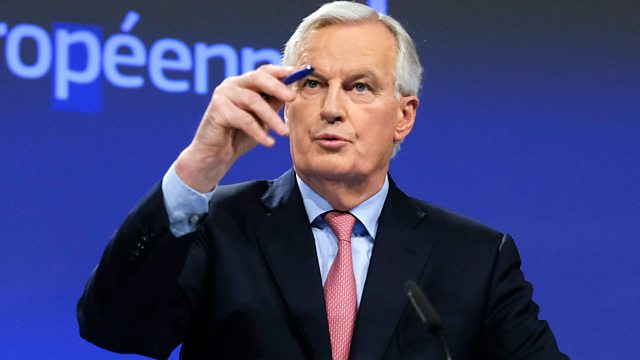 May says no to EU exit draft
In-depth reporting and analysis from a global perspective.
Theresa May gives short shrift to the EU's draft framework for Brexit, objecting to proposals for what it calls a "common regulatory area" across the island of Ireland. WE speak to the Irish government's Europe spokesman and ask if the Irish border problem is being used to frustrate Brexit.
We report from Slovakia where a mafia style killing of a journalist has sent shock waves through the country.
And President Trump asks Congress to discuss new gun controls - as students return to the high school in Florida after the deadly shooting - we ask a gun shop owner what laws he'd like to see.
(Picture: Michel Barnier Credit: EPA).
Podcast
In depth reporting, intelligent analysis and major breaking news from a global perspective