Main content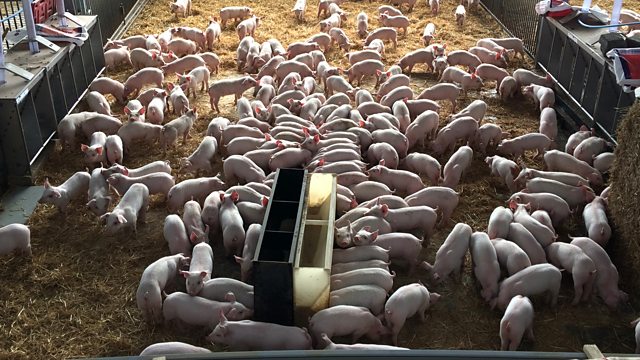 Pig Week - Day 3
On the third day on Farming Today's week on a pig farm, Anna Hill speaks to the Morgan family about disease concerns and biosecurity - as well as antibiotic usage in the sector.
It's day three of Farming Today's week on an East Yorkshire pig farm, and Anna Hill returns to the main site to speak to farmer Kate Morgan about biosecurity and how it's handled - as well as concerns in the sector over disease, particularly African Swine Fever.
Meanwhile Emma Campbell speaks to Dr Kristen Reyher from the University of Bristol's School of Veterinary Sciences, about current concerns over antimicrobial resistance in humans, and how that can be impacted by overuse of antibiotics in agriculture.
Anna finishes up by visiting the farm's RSPCA-assured outdoor site, and speaks to Kate's sister Vicky Morgan about how medicines are used on the farm, as well as what action the sector is taking to reduce its dependence on antibiotics.
Presented by Anna Hill; produced by Lucy Taylor.