Main content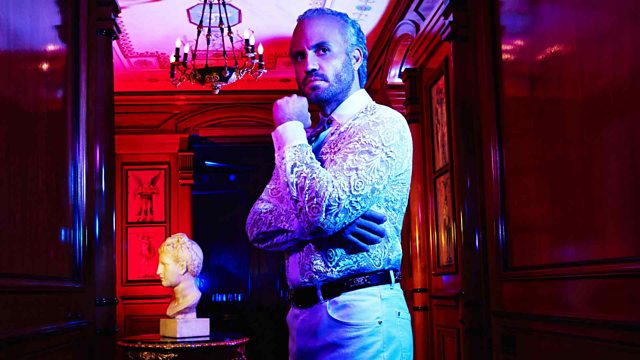 The Assassination of Gianni Versace, All Too Human exhibition, Debut novelist Mick Kitson
Tom Rob Smith on The Assassination of Gianni Versace, the next American Crime Story, depictions of people in All Too Human and two sisters on the run in Mick Kitson's novel, Sal.
We hear about the second series of the American Crime Story television franchise which began in 2016 with The People Versus OJ Simpson. John Wilson is joined in the studio by novelist turned screenwriter Tom Rob Smith. He has written the next instalment - The Assassination of Gianni Versace - which dramatises the events surrounding the murder of the Italian fashion designer outside his Miami home in 1997.
Freud and Bacon are at the heart of Tate Britain's latest show, and there is a whole room of Paula Rego paintings,too. All Too Human follows the depiction of the human in figurative art in the last 100 years. John Wilson speaks to the curator Elena Cripps and David Dawson who was Lucian Freud's assistant. Freud's portrait of Dawson is included in the exhibition. Art critic Louisa Buck reviews the show and considers if an exhibition with such a broad theme allows for a more interesting range of work than most.
Debut novelist Mick Kitson explains the thinking behind his audacious debut novel Sal, which tells the story of two young girls, sisters, who go on the run in Scotland's Galloway Forest after one of them, in self defence, commits a shocking crime. The novel portrays their attempts to survive in the wilderness based on bushcraft skills acquired from watching YouTube videos.
Presenter: John Wilson
Producer: Julian May.
Chapters
The Assassination of Gianni Versace

Duration: 09:02

All Too Human exhibition

Duration: 09:27

Debut novelist Mick Kitson

Duration: 07:11

Emma Chambers

Duration: 02:04