Main content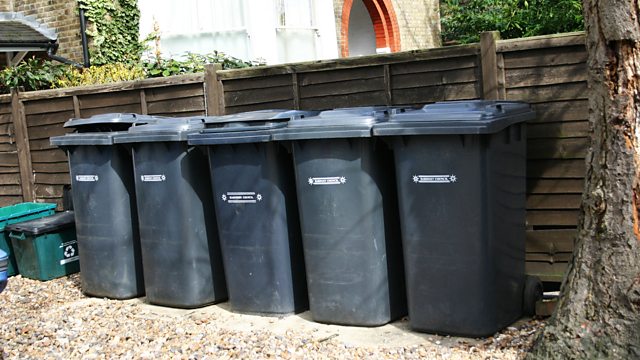 Care costs, Paying to throw rubbish away, Boiler cover
The families trying to claim back £1 million in care costs. Would you pay to throw your rubbish way? And boiler breakdown cover - is it really worth the money?
Ninety families are trying to claim back £1 million in care costs from the NHS.
The move follows a BBC investigation last year, in which health-workers claimed medical opinions were being ignored in assessments by Arden and Greater East Midlands, an NHS Commissioning Support Unit.
Since then the BBC has discovered that some contracts with NHS Clinical Commissions Groups have ended with claims of poor practice and financial mismanagement.
But Arden and Greater East Midlands insists its aim is to provide a professional service at all times. The company says it works very closely with CCGs to investigate all complaints thoroughly.
Jo Taylor, the reporter behind the story, brings us the latest.
Pay-as-you throw schemes are often cited as a way to make people cut down on what they're throwing away.
But how many people in the UK would be prepared to pay to get rid of their rubbish and would it really reduce waste?
Our reporter, Anna Holligan, visits Flanders in northern Belgium where people have been paying to throw for the last ten years.
We investigate complaints into boiler breakdown cover. We ask if it's really the worth the money and whether companies offering this service can be relied upon in an emergency.
We hear from people who say they've been let down by their provider and had to seek outside help to get an annual service or a repair that should be part of their package.
We also speak to James Walker from the online complaints site, Resolver, about what people should do if their plan isn't delivering what's been promised.
Presenter: Melanie Abbott
Producer: Tara Holmes.
Chapters
Energy Cap

A new price cap for energy bills is being introduced to Parliament today

Duration: 06:48

Lipstick Effect

As spending is squeezed will underwear be the little luxury we turn to for a pick-me-up?

Duration: 05:11

Farming Brexit

You and Yours and Farming Today jointly look at the effect of Brexit on livestock farmers

Duration: 05:36

Pay As You Throw

In Belgium they've been doing pay as throw schemes for 10 years

Duration: 07:29

Boiler Cover

After lots of complaints, we ask is boiler cover worth the bother?

Duration: 05:19

Care Costs

90 families have launched a challenge to claim back their relatives' care costs

Duration: 06:18

Podcast Trail

A preview of what's in this week's programme podcast

Duration: 01:10