Main content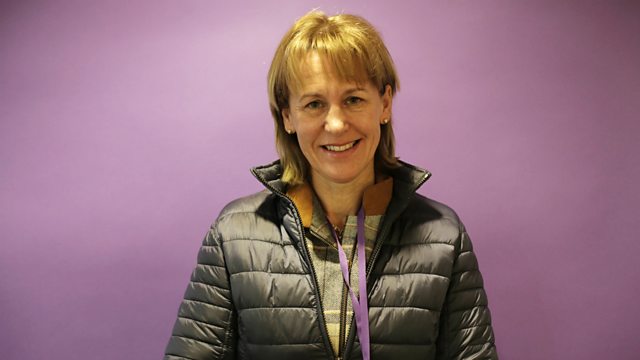 Minette Batters, Teenage Obesity, living with Parkinson's
NFU president Minette Batters, Tara Westover on living in a radical survivalist Mormon family, debate on tackling teenage obesity and adjusting to a Parkinson's diagnosis aged 50.
National Farmers' Union first female president Minette Batters on her new role as farmers gear up for Brexit. The experienced beef, sheep and arable farmer from Wiltshire discusses her experience, the lives of women in the industry, and what she hopes to achieve.
Tara Westover was born in rural Idaho into a radical survivalist Mormon family whose father refused to register her birth, allow her access to conventional medicine, or send her to school. She reflects on her struggles with family loyalty, starting her schooling at 17, and finally achieving a sense of self through education, the title of her memoir.
Research from the American Medical Association suggests an emphasis on eating whole or "real" food and minimising sugar is a much better approach to losing weight than low fat, low carb or calorie counting diets. Meanwhile weight loss company Weight Watchers is promoting a new initiative which will allowing teenagers as young as 13 to sign up to free scheme this summer. There's been some criticism of the scheme which has a focus on calorie intake because of concerns it could promote a diet culture in young people. So what's the best way to tackle teenage obesity, in a way that feels healthy and supportive? Steph Yeboah is a plus size blogger, Peymané Adab is Professor of Public Health, University of Birmingham, and Zoe Harcombe is an author who specialises in public health nutrition..
Actress of thirty years Sue Wylie discusses her new film "Kinetics" which is based on her own story of learning to adjust to a Parkinson's diagnosis at the age of 50. It contrasts her needs against those of a teenager diagnosed with ADHD who practices Parkour.
Presenter: Jane Garvey
Producer: Anne Peacock.
Chapters
Minette Batters

Duration: 12:28

Teenage Obesity

Duration: 12:26

Tara Westover

Duration: 09:12

Sue Wylie

Duration: 08:13