Main content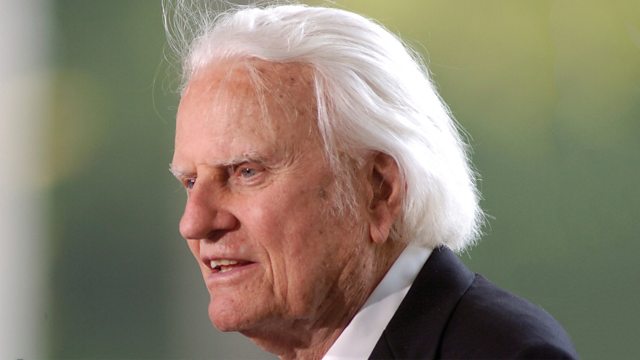 Syria, Purim, Billy Graham and Ecumenical Marriage
Sunday morning religious news and current affairs programme. Including the life and legacy of Billy Graham and the fun and frolics surrounding the Jewish festival of Purim.
US evangelist Billy Graham, who counselled presidents and preached to millions across the world died this week aged 99. Matt Wells and Sarah Posner look back at his life and legacy.
As the violence continues in Syria Sister Annie Demerjian describes life in Damascus and what it's like to live in the current situation. We also hear from Fawaz Gerges, Professor of International Relations at the London School of Economics.
On Wednesday Jews will be celebrating the festival of Purim. It commemorates the salvation of the Jewish people in ancient Persia from Haman's plot to kill all the Jews as recorded in the book of Esther. It's a time when Jews raise hundreds of thousands of pounds for causes important to them by performing dances and entertaining one another. Reporter Rajeev Gupta has been to meet a group preparing for the festival.
Recent figures show that there is a severe shortfall in the number of people training to become RE teachers. Trevor Barnes has been finding out why.
Church of England churches might have to host non-Anglican wedding ceremonies if a Private Member's Bill introduced by Lord Deben in the House of Lords becomes law. The Church of England is opposed to the Bill. Lord Griffiths and Rev Martin Kettle discuss the implications with Edward.
Justin Trudeau, the Canadian PM, is bringing to end a turbulent week long visit to India this weekend. Some Indian ministers have accused the Canadian government of a lack of action on tackling campaigns for a Sikh separatist state based and funded in Canada. The BBC's Pratiksha Ghildial joins Edward from Delhi to explain what's been happening.
Producer: Rajeev Gupta
Editor: Amanda Hancox.