Main content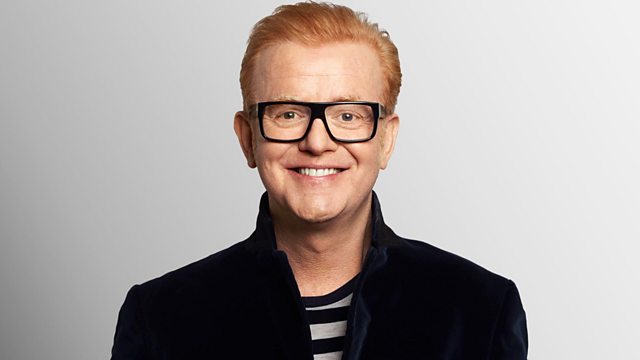 James Corden, Kylie Minogue, Zoe Ball and Kelsea Ballerini
Actor and TV host James Corden and singing superstar Kylie Minogue join Chris, plus American country pop singer Kelsea Ballerini performs live in the studio.
The multi-talented James Corden tells us about becoming the voice of Britain's beloved bunny Peter Rabbit and how blown away he's been by the the success of his American chat show. Kylie Minogue pops in to give us the World Exclusive first play of her brand new single Stop Me From Falling and tells us what happened when she saw Dolly Parton live for the first time! Zoe Ball calls Chris on the last day of her Hardest Road Home challenge for Sport Relief. Plus American country pop singer Kelsea Ballerini performs live in the studio ahead of her appearance at the Country 2 Country Festival in London, Dublin and Glasgow.
Pause For Thought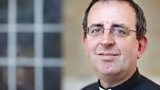 From the Reverend Richard Coles:
We're half way through Lent, the season in which we're encouraged to examine our consciences and try to put right the things in our lives that are wrong. A friend of mine, who does not hold with such things, gets annoyed with this. "The worst thing you vicars do," he said to me, "is make people feel bad about themselves. And think that middle aged men skateboarding to Kylie in a cassock looks cool". He's right about the latter charge (don't judge me), but not, I think, the former.  Religion, done properly, is about relieving people of the burden of wrongdoing, so they can do right again, not putting it there to weigh them down. But it insists we accept responsibility for our actions first.

This goes against the trend now. Stern-faced interviewees on the news, or witnesses at Parliamentary Select Committees, or communications directors for dodgy governments, chorus their innocence of whatever charge has been laid before them.

I utterly refute these charges…there is no evidence to support these allegations… we deny any knowledge of, or involvement in, these tragic events…

It sounds a bit rehearsed, doesn't it, weasely legalese instead of full disclosure? And it reminds me of an old neighbour, an artful dodger, whom I once watched kick a ball through my window. When I raised this with him, he denied responsibility. "No, it wasn't me. I wasn't even there". I said, 'I saw you'. He said "You've got me mixed up with someone else". 'I live next door. I buried your nan'. "No, mate, I don't even live here," he said, as his mum called him in for his tea.  What can you do if people flatly deny breaking your window, or their promise, or your heart?

In the end there's no getting away with anything. You may escape jail, but you don't necessarily escape judgment, and if everyone thinks you're a crook, you may end up paying a heavier penalty than the one you actually deserve, for disgrace is a stalker, and a persistent one. So maybe it is better, in the long run, to take the rap? Everyone does wrong, some get caught. Admit fault, accept responsibility, and make it right, if you can.


Any resemblance in this Pause For Thought to actual persons, living or dead, is purely coincidental.