Main content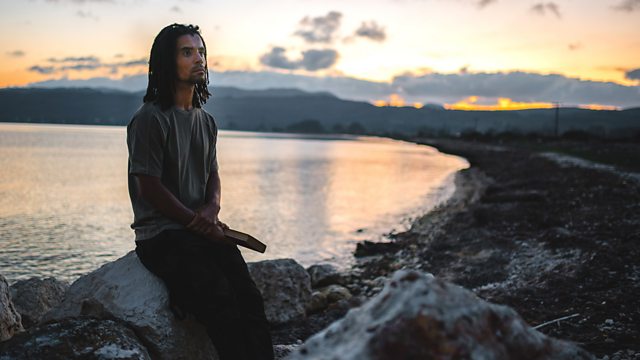 Akala's Odyssey
Writer and hip-hop artist Akala investigates the mysterious origins of Homer's Odyssey, travelling the Mediterranean to understand the work before writing his own response.
Writer and hip-hop artist Akala voyages across the Mediterranean and beyond to solve some of the mysteries behind Homer's monumental poem, the Odyssey. Travelling between spectacular ruins, such as the sacred shrine of Delphi or the Greek colonies on Sicily, Akala's journey culminates on the small island of Ithaca, where he ponders the theory that this is the destination which Homer had in mind as he composed the epic.
Along the way, he finds out what Homer's works may have sounded like to their first audiences, discovers how the rhythm of those ancient words connect to the beats of modern hip-hop and comes face to face with the characters from the masterpiece. He also investigates how this epic poem became the cornerstone of Western literature and how his own experiences as an artist have been impacted by a 3,000-year-old classic. Akala has undertaken this quest as part of his mission to compose his own response to the Odyssey - a new hip hop track called Blind Bard's Vision, which turns the tale on its head all over again. This is Akala's Odyssey.
Clips

Music Played
Timings (where shown) are from the start of the programme in hours and minutes
00:43

The Jimi Hendrix Experience

All Along The Watchtower