Main content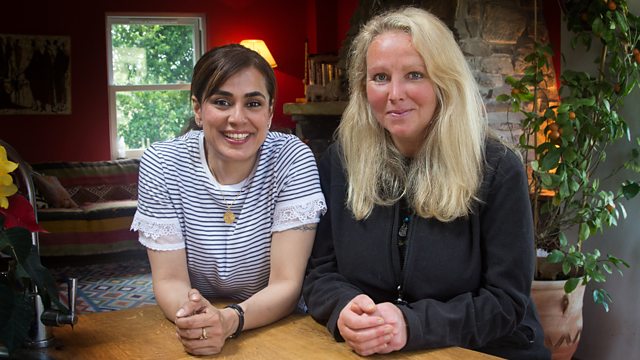 Curry Club
Spice farming and curries of south India with Sumayya Usmanni, Ghillie Basan, Phil Cunningham and Praveen Kumar.
Praveen Kumar grew up in a small village outside Hyderabad on the family spice farm. His father grew spices like chillies, coriander, mustard and cumin. As a young man Praveen left the village farm behind to follow his dream of working the hospitality industry. Years later he found himself making his treasured family recipes in some of the world's most regarded hotels. Now based in Scotland, he gives Ghillie Basan and Sumayya Usmani a culinary guide to some of favourite family recipes and the food of south India.
Traditional music legend, Phil Cunningham is widely known to love his curry as much as he does music. His favourite southern Indian dish is a ghee roasted dosa, a light pancake made from fermented batter. But it was one of the few dishes that this curry king hadn't mastered in his own kitchen until he joined the Curry Club for a quick masterclass.
Podcast
Celebrate the joy of Scotland's larder with recipes, reviews, tips and delicious ideas!