Main content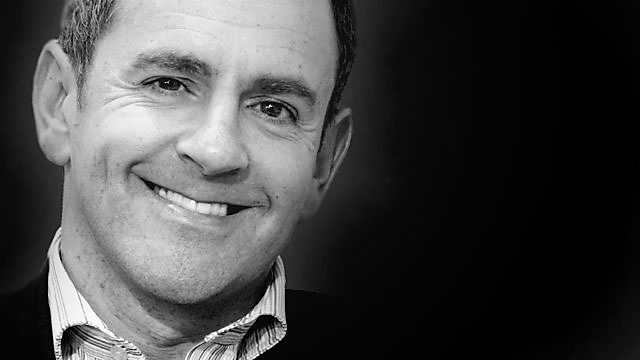 A Major New Study Says that Antidepressants Work - Do You Agree? Strong Handshakes and Ask the Plastic Surgeon.
A major new study says that antidepressants work, plus strong handshakes and Ask the Plastic Surgeon. Text 80295 [network rates].
Scientists say they have settled one of medicine's biggest debates after a huge study found that anti-depressants work.
The study, which analysed data from 522 trials involving 116,477 people, found 21 common anti-depressants were all more effective at reducing symptoms of acute depression than dummy pills.
A major new study says that anti-depressants work - do you agree?
Also on the show...
ASK THE PLASTIC SURGEON
Thursday is our regular health surgery. We've had Ask the Doctor, Ask the Dentist, Call the Midwife but today get your questions in for Ask the Plastic Surgeon! Dr Judy Evans is a Plastic Surgeon and Honorary Secretary at the Royal College of Surgeons in Edinburgh. Call 0808 5 92 95 00 or text 80295
HOME FUNERALS
Stephen speaks to the woman who started a home funeral business after the death of her dad. Claire Turnham, a 'soul midwife', says that home funerals give families the opportunity to say goodbye to a loved one in a personal way - so is DIY really the best option?
Liz Adams had a home funeral for her dad.
STRONG HANDSHAKES
Former Italian PM Silvio Berlusconi called out a BBC reporter this week after an interview saying her handshake was too strong. Jeanette Forbes is Chief Executive and founder of PCL Group, and Women's Enterprise Scotland Ambassador and Michael Loginov is a body language expert.
GRAMMAR GRIPES
President Trump has been causing a hoo-ha on twitter again - and this time it's for his poor grammar. Countdown's Susie Dent will tell you exactly where you should put an apostrophe!
GARDENING
The keen gardener who's grown a pineapple at home - Stephen speaks to Derek Huish from Edinburgh.
And it's not just good for growing tropical fruit. A new study has indicated that gardening can be good for your health too. Bob Flowerdew is a Gardener & Author and regular on BBC Radio 4's Gardeners' Question Time, Fiona Thacheray is from Trellis, which supports therapeutic gardening and Sir John Curtice, Professor of Politics at Strathclyde University, tells us about love of gardening.
TRUMP
After President Trump endorses guns for teachers - what is it with Americans and guns?
STORMZY
South London grime superstar Stormzy stole the show at last night's Brits. He took the opportunity, in between winning awards and performing, to attack Prime Minister Theresa May's handling of the Grenfell tragedy. Should pop stars get political?
Last on
Music Played
Black Lace

Agadoo

Cheggers Choice.
Global.
3.

Travis

Why Does It Always Rain On Me?

(CD Single).
Independiente.
Broadcast

BBC Radio Scotland News and Current Affairs Programmes