Main content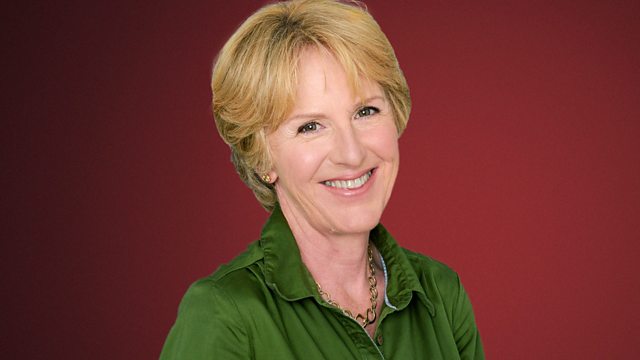 A concert of 20th century Polish music by the Royal String Quartet
Catriona Young presents a concert of music by two Polish composers, Weinberg and Konieczny, performed by the Royal String Quartet and recorded at the 2016 Kwartesencja Festival.
Catriona Young presents a concert of music by two Polish composers, Weinberg and Konieczny, performed by the Royal String Quartet and recorded at the 2016 Kwartesencja Festival in Poland
12:31 AM
Mieczyslaw Weinberg (1919-1996)
Piano Quintet, Op 18
Royal String Quartet
1:15 AM
Zygmunt Konieczny
String Quartet (2016)
Royal String Quartet
1:40 AM
Dmitry Shostakovich (1906-1975)
24 Preludes, Op 34, for piano
Igor Levit (Piano)
2:15 AM
Ivan Lukacic (1587-1648)
Three motets from 'Sacrae Cantiones' - Quam pulchra es; Quemadmodum desiderat; Panis angelicus
Pro Cantione Antiqua Mark Brown (conductor)
2:31 AM
Peter Ilyich Tchaikovsky (1840-1893)
Symphony No 6 in B minor 'Pathétique', Op 74
Netherlands Radio Symphony Orchestra, Kenneth Montgomery (conductor)
3:18 AM
Hermann Ambrosius (1897-1983)
Suite (Andante con moto; Fuga poco vivace; Vivo e giocoso)
Zagreb Guitar Trio
3:25 AM
Johannes Brahms (1833-1897), Joseph Joachim (Arranger)
Hungarian Dance No 5 in G minor (originally in F sharp minor)
Moshe Hammer (violin), Tsuyoshi Tsutsumi (cello), William Tritt (piano)
3:28 AM
Sandu Sura (b.1980),Veronica Ungureanu
Sweet Youth
Veronica Ungureanu (singer), Sandu Sura (cimbalom), Dan Bobeica (violin), Sergiu Pavlov (violin), Veaceslav Stefanet (violin), Vlad Tocan (violin), Anatol Vitu (viola), Dorin Buldumea (saxophone), Stefan Negura (pipe), Andrei Vladimir (clarinet), Ion Croitoru (double bass), Veaceslav Palca (accordion), Andrei Prohnitschi (guitar)
3:31 AM
Richard Strauss (1864-1949)
Festmusik der Stadt Wien AV 133 for brass and percussion
Tom Watson (trumpet), Royal Academy of Music Brass Soloists
3:42 AM
Franz Schubert (1797-1828), Friedrich Schiller (author)
An Emma, D113c (Op 58 No 2)
Christoph Pregardien (tenor), Andreas Staier (fortepiano)
3:44 AM
Joseph Haydn (1732-1809)
String Trio in B flat major, Op 53 No 2, arr. from Piano Sonata, H.16.41
Leopold String Trio
3:53 AM
Samo Vremsak (1930-2003)
Three Poems by Tone Kuntner ; Že padajo listi ; Pojem ti hvalnico ]
Chamber Choir AVE, Andraz Hauptman (conductor)
3:57 AM
Antonio Vivaldi (1678-1741)
Trio Sonata in D minor, Op 1 No 12, 'La Folia' (1705)
Florilegium Collinda
4:07 AM
Gioachino Rossini (1792-1868)
Overture from Il Barbiere di Siviglia (The Barber of Seville)
Polish Radio Orchestra, Wojciech Rajski (conductor)
4:15 AM
Frédéric Chopin (1810-1849)
Ballade No 1 in G minor, Op 23
Shura Cherkassky (piano)
4:24 AM
Mikhail Ivanovich Glinka (1804-1857)
Overture from Ruslan i Lyudmila
Oslo Philharmonic Orchestra, Vladimir Jurowsky (conductor)
4:31 AM
Edvard Grieg (1843-1907)
Triumphal March from "Sigurd Jorsalfar"
Danish Radio Concert Orchestra, Roman Zeilinger (conductor)
4:41 AM
Johannes Le Febure (?-c.1609/12)
Motet: Venit Michael archangelus
Currende, Herman Stinders (organ), Erik van Nevel (conductor)
4:44 AM
Heitor Villa-Lobos (1887-1959)
Song of the Black Swan (orig. for cello and piano)
Henry-David Varema (cello), Heiki Matlik (guitar)
4:46 AM
Anonymous, Christian Gregor (orchestrator)
2 Moravian Chorales
American Brass Quintet
4:50 AM
Jacques Ibert (1890-1962)
Trois pièces brèves
Academic Wind Quintet
4:58 AM
Anthon van der Horst (1899-1963)
Variazioni sopra la Sinfonia della Cantata 'Christ lag in Totesbanden', Op 64 (1953)
Hans van Nieuwkoop (organ)
5:08 AM
Johann Sebastian Bach (1685-1750)
Gloria in excelsis Deo, BWV 191
Ann Monoyios (soprano), Colin Ainsworth (tenor), Tafelmusik Chamber Choir, Tafelmusik Baroque Orchestra, Ivars Taurins (conductor)
5:23 AM
Tarquinio Merula (1595-1665)
Ciaccona for 2 violins and continuo (Op 12)
Il Giardino Armonico
5:28 AM
Robert Schumann (1810-1856)
Fantasiestucke, Op 12
Kevin Kenner (Piano)
5:54 AM
Carl Nielsen (1865-1931)
Symphony No 5, Op 50
Stavanger Symphony Orchestra, John Storgards (Conductor).