Main content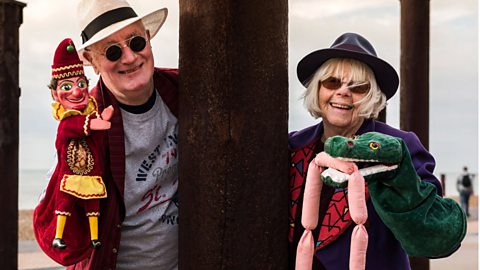 Sea Cities
Series meeting the people who live and work around Britain's port cities.
On TV
No upcoming broadcasts
Supporting Content
About Sea Cities

From Sunderland, to Bristol, to Brighton, Sea Cities follows the stories of pure hard-work and love that keep our favourite ports and seasides afloat.

Sea Cities hears the stories of the communities where people do jobs that touch us all.

Over three episodes, Sea Cities will take viewers to Sunderland, Bristol and Brighton.

We will meet the lifters and shifters, the skippers and pilots, the engineers and riggers, the beachfront teams, the fishermen and entrepreneurs, and the trainees and the old hands. 

We meet the people who keep everyone smiling – from Sister Mary in Sunderland to a Punch and Judy professor in Brighton, to the owners of an amusement arcade on the seafront.

Sea Cities allows each community to tell its own story. 

Prepare to meet the incredible people who work hard to bring about change, keep traditions alive, entertain and take care of one another in Sunderland, Bristol and Brighton - three special places where the sea shapes lives in very different ways.

Take the Sea Cities video journey

Take a journey around England's sea cities in this interactive TouchCast video.

Visit the cities of Bristol, Brighton and Sunderland, get a bird's eye aerial view and meet the people who make these bustling ports and seaside cities tick.

Meet Sister Mary who opens her mission in Sunderland whenever a ship docks in the city.

Discover how three generations of a Punch and Judy family are keeping alive the puppet tradition on Brighton beach.

Take a trip with the crew of the historic ship, The Matthew, along Bristol's waterways.

Or fly high above the sea cities and get a remarkable bird's eye view of Sunderland, Brighton and Bristol by drone and airplane.