Main content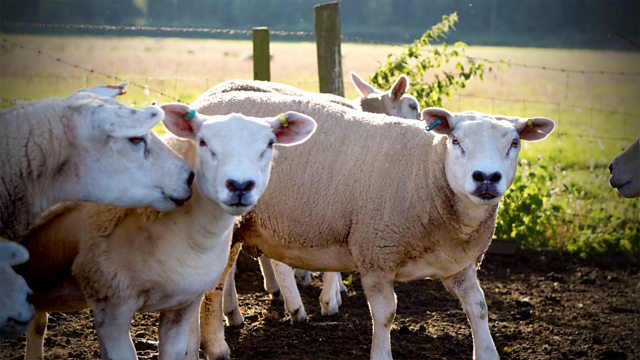 23/02/2018
The Grundys face a long night, and Toby offers support.
Eddie and Toby are on the night shift in the lambing shed, this time Toby's remembered to bring along some coffee and some urm, kefir? He was forced to buy it from the "Kefir Queen" otherwise he would never have gotten out of the shop.
At the hospital the doctor tells Will that Nic is suffering from a life-threatening condition called sepsis, also known as blood poisoning. They found a badly infected cut on her arm. Will interrupts - Nic had told him it was only a scratch. The doctor goes on to tell him that Nic's blood pressure is very low; dangerously low. The doctor goes on to tell him that Nic would like to see the children, Will says Clarrie can bring them in the morning but the doctor presses him, he shouldn't wait.
In the lambing shed Eddie gets a call from Will, he's distressed, Eddie tells him not to worry about anything except Nic, Eddie will bring the children in right away and call Nic's mother Beverley too.
Eddie arrives at the hospital with the children, the whole family, including Joe and Clarrie are there. Nic gives the children a kiss and then Clarrie takes them out of the room. Will tells Nic how much he loves her and that he'll go dancing with her every week, it won't matter how stupid he looks, she's just got to keep fighting.
Joe sits with Nic and tells her not to be frightened. Nic is distressed, says she has "been so bad," Joe reassures her, "she's not capable of bad". Then the alarms on the monitor start sounding and doctors rush in as Nic loses her life to sepsis.
Credits
| Role | Contributor |
| --- | --- |
| Writer | Adrian Flynn |
| Director | Julie Beckett |
| Series Editor | Huw Kennair-Jones |
| Pip Archer | Daisy Badger |
| Pat Archer | Patricia Gallimore |
| Helen Archer | Louiza Patikas |
| Brian Aldridge | Charles Collingwood |
| Jennifer Aldridge | Angela Piper |
| Neil Carter | Brian Hewlett |
| Susan Carter | Charlotte Martin |
| Justin Elliott | Simon Williams |
| Toby Fairbrother | Rhys Bevan |
| Joe Grundy | Edward Kelsey |
| Eddie Grundy | Trevor Harrison |
| Clarrie Grundy | Heather Bell |
| Will Grundy | Philip Molloy |
| Nic Grundy | Becky Wright |
| Shula Hebden Lloyd | Judy Bennett |
| Alistair Lloyd | Michael Lumsden |
| Adam Macy | Andrew Wincott |
| Fallon Rogers | Joanna Van Kampen |
| Peggy Woolley | June Spencer |
| Dr Ranasinghe | Pooja Ghai |
Countryside Insights from The Archers