Main content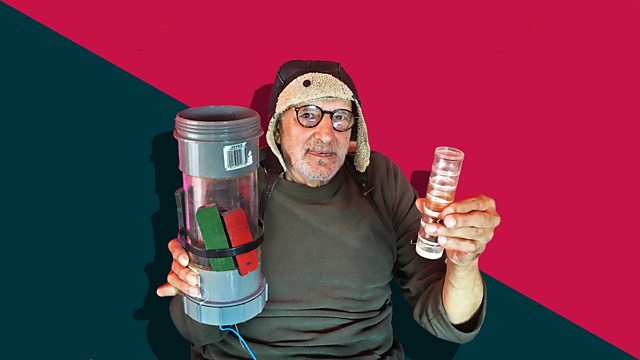 Free Energy
Jolyon Jenkins meets the men trying to build free energy machines in their garages. Using plans bought online, he makes his own. But will the men in black get to him first?
For centuries, people have dreamed of perpetual motion machines, and many ingenious inventors have tried to come up with devices that will keep going forever with no external input. All have failed. But in recent decades there's been a new take on the idea. A large community of people now believe that it is possible to build a machine that will create free energy. Not only will it keep going forever, but it will also be able to do useful work. They say that this does not contravene any laws of physics because the machines harvest quantum "zero point energy" from the environment.
Indeed, many believe that such machines have already been successfully invented, but that they have been suppressed by the forces of Big Oil, who do not want to see their profits hit. There are many conspiracy theories, and talk of "men in black" who put the frighteners on inventors and even - in extreme cases - apparently go as far as to kill them.
Undeterred, reporter Jolyon Jenkins buys plans for a free energy machine online. For less than £100 it's going to give him energy independence from the big power companies. But it turns out to be tricky to build. Will he get it to work, or will the men in black get to him first?
Presenter/Producer: Jolyon Jenkins.
Last on
Curious, unexpected and superbly quirky documentaries, introduced by Seren Jones.
Broadcasts

Watch Jolyon Jenkins build a free energy machine
Podcast
Documentary series uncovering stories from the left field. Presented by Jolyon Jenkins