Main content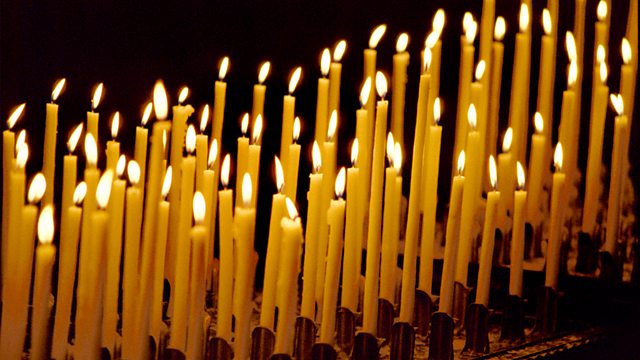 24/02/2018
A reading and a reflection to start the day, with the Reverend Mary Stallard, director of the St Giles Religious Education Centre, Wrexham.
Script:
Good morning. I was recently travelling by train from Durham to Newcastle when we had to make an unexpected change of route.   Often on such journeys I bury my head in a book but this time I was simply enjoying the ride and being with my daughter.
She's an Art student and has been studying the work of Antony Gormley - spending weeks drawing his cast-iron figures on Crosby beach in Merseyside.  I'd grown used to looking at her sketches of these more than life-size sculptures which are placed in various positions over a large area of the coast, exposed to the elements and weathering in different ways. We both admire this kind of art and we'd been talking about how we think these figures reflect ideas about how we humans relate to nature and speak about our place in the world.
While we were on the train I happened to look out of the window and right in front of us, without any warning we were treated to an amazing view of another of Antony Gormley's famous works – The Angel of the North. It was spectacular, the figure, bigger than I'd imagined, was a fierce orangey red, it was suddenly there dominating the landscape for a brief moment and then passed from view as the train sped by. It seemed like an unexpected glimpse of glory and I felt so glad and privileged that we had seen it.
The experience made me want to be more attentive to what's going on around me all day long and made me wonder what I might miss or fail to notice when I'm not living in the present moment.
God of grace, help us to be truly present in our life today. Open our eyes and ears and free our hearts; that we might not be so distracted by the past or caught up in dreams of the future that we miss the wonder and glory that's often around us, Amen