Main content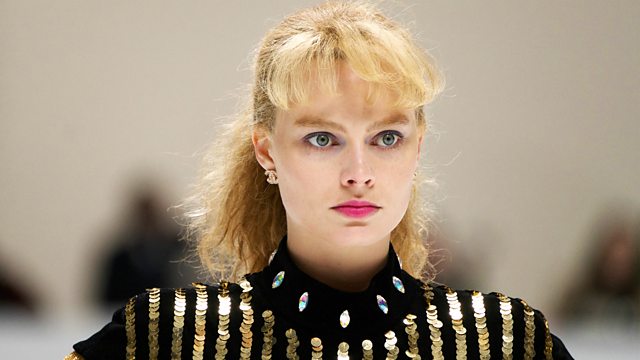 Weekend Woman's Hour: Margot Robbie, Zan TV, Mums and daughters in film
Margot Robbie on her new film I, Tonya, and the Afghan channel for women by women, Zan TV. Plus complex relationships between mothers and daughters in film.
The actor Margot Robbie talks about her new film I, Tonya where she plays the infamous ice skater Tonya Harding.
We hear how prescriptions drugs like Xanax and diazepam are being sold illegally to children on social media sites. Lauren Moss, is a reporter from BBC South East and carried out the investigation she discusses the issues with Karen Tyrell, the Executive Director of the charity Addaction.
Sister Helen Prejean is known around the world for her campaign against the death penalty. She tells us why she believes more people are behind ending capital punishment.
We hear about the women who struggled to pave a way in science after the first world war. Science journalist and author Angela Saini and Dr Patricia Fara from the British Society of the History of Science tell us about the women who became pioneers.
After a number of suicides reported among students at Bristol University it's now introducing a new system of support for all students who feel depressed or suicidal. We hear from Dr Sangeeta Mahajan who lost her son to suicide when he was 20.
Three leading films of the moment Lady Bird, I, Tonya and Three Billboards Outside Ebbing Missouri all portray complex and very different mother/daughter relationships. Why are we so fascinated by the relationship between a mother and her daughter? The head of news and content at The Pool, Lynn Enright and the film writer Karen Krizanovich discuss.
Setara Hassan tells us why she has returned to her birthplace of Afghanistan from Denmark to run Zan TV. It's the first female focused Afghan TV station where all the reporters, anchors and journalists are women.
Presented by Jane Garvey
Produced by Rabeka Nurmahomed
Edited by Jane Thurlow.
Support for suicide prevention in young people
Credits
| Role | Contributor |
| --- | --- |
| Presenter | Jane Garvey |
| Interviewed Guest | Margot Robbie |
| Interviewed Guest | Lauren Moss |
| Interviewed Guest | Karen Tyrell |
| Interviewed Guest | Helen Prejean |
| Interviewed Guest | Angela Saini |
| Interviewed Guest | Patricia Fara |
| Interviewed Guest | Sangeeta Mahajan |
| Interviewed Guest | Lynn Enright |
| Interviewed Guest | Karen Krizanovich |
| Interviewed Guest | Setara Hassan |
| Producer | Rabeka Nurmahomed |
| Editor | Jane Thurlow |