Main content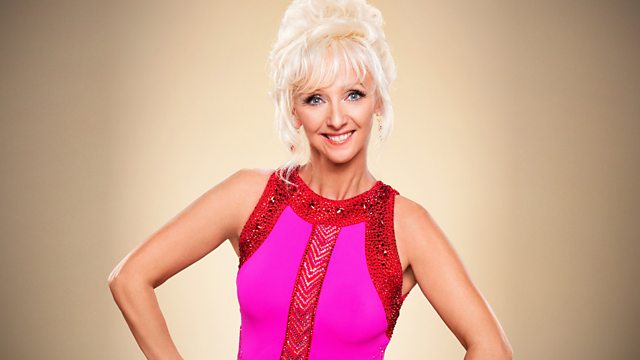 Debbie McGee
Extraordinary stories, unusual people and a sideways look at the world.
Debbie McGee tells us about her time on Strictly, how she needs to keep busy and life two years after the death of her husband, Paul Daniels.
Joe Cushnan's father walked out on his family, never to return or make any contact. Joe is now trying to find out about the life his father subsequently embarked on.
Rosamund Thorpe is sure she has Scottish blood and knows where it came from.
Peter Lovatt aka Dr Dance tells us how dance helped him learn to read and go on to have a career as a dance academic.
Composer Debbie Wiseman chooses her Inheritance Tracks - I'd Like to Teach the World to Sing by The New Seekers and Chopin's Nocturne in E Flat Major, Opus 9 No 2.
Debbie McGee will be appearing on The Pilgrimage on BBC 2 over Easter.
Peter Lovatt's Boogie on the Brain Tour takes place in April, June and July.
Debbie Wiseman's new album, The Glorious Garden, a collaboration with gardener and writer Alan Titchmarsh, is out on 2 March.
Credits
| Role | Contributor |
| --- | --- |
| Presenter | Rev. Richard Coles |
| Presenter | Aasmah Mir |
| Interviewed Guest | Debbie McGee |
| Interviewed Guest | Joe Cushnan |
| Interviewed Guest | Rosamund Thorpe |
| Interviewed Guest | Peter Lovatt |
| Interviewed Guest | Debbie Wiseman |