Main content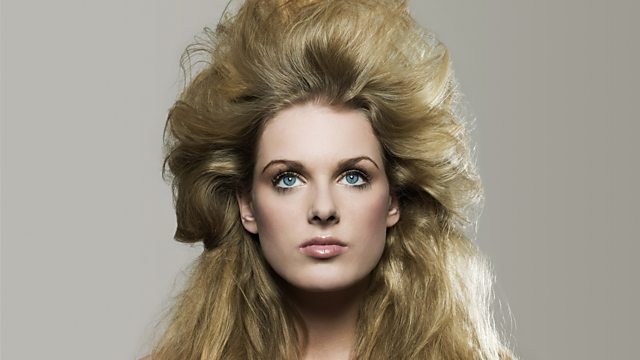 Hairstyles, Worboys, Lady Bird, Unemployed, Domestic abuse
The history of hairstyles, mother-daughter relationships in film and Worboys's victims win human rights case. Plus why has unemployment for young women increased?
From perms to bobs, mohicans to mullets, we all have our own personal history of hairstyles, The history of our obsession with hairstyles is now documented in a new exhibition at the Barnsley Civic. "Beehives Bobs and Blowdries" explores how fashion, culture and technology have influenced women's hair choices throughout the past 5 decades. Our reporter Tamsin Smith was in Barnsley to talk to visitors on the exhibition's opening day.
Victims of serious crime may be able to sue the police for failures in their investigations following a landmark ruling by the Supreme Court. The Metropolitan Police lost an appeal against two rape victims, who won compensation over its handling of the case of black cab rapist John Worboys. The women had argued their treatment by police caused them mental harm. Jenni talks to lawyer Harriet Wistrich and Pragna Patel from Southall Black Sisters about the significance of the ruling.
Yesterday the Office for National Statistics revealed that youth unemployment had increased by 26,000 and out of these, 21,000 are young women. Young women's unemployment is at its highest level since summer 2016, while in that same period unemployment in young men has fallen. Jenni is joined by Dr Carole Easton, Chief Executive of the Young Women's Trust, to discuss the reasons for this disparity.
A new domestic abuse sentencing guideline has been published giving courts up to date guidance that emphasises the seriousness of this kind of offending. Jenni talks to Katie Ghose, chief executive of Women's Aid.
Three leading films of the moment, 'Lady Bird', 'I, Tonya' and 'Three Billboards Outside Ebbing Missouri' all portray complex and very different mother daughter relationships. Why are we so fascinated about the mother daughter relationship? Jenni is joined by head of news and content at The Pool, Lynn Enright, who was reminded about her own teenage relationship with her mother when she went to see 'Lady Bird'. And film writer Karen Krizanovich who will be telling us why the mother daughter relationship works so well on screen.
Chapters
Worboys Compensation

Duration: 09:49

Beehives, Bobs and Blowdries

Duration: 10:16

Unemployed Young Women

Duration: 05:59

Domestic Abuse Sentencing

Duration: 06:33

Mother/Daughter Relationships In Film

Duration: 09:20

Credits

| Role | Contributor |
| --- | --- |
| Presenter | Jenni Murray |
| Interviewed Guest | Harriet Wistrich |
| Interviewed Guest | Pragna Patel |
| Interviewed Guest | Carole Easton |
| Interviewed Guest | Katie Ghose |
| Interviewed Guest | Lynn Enright |
| Interviewed Guest | Karen Krizanovich |
| Reporter | Tamsin Smith |